ttt246 llc: Lead Android or/and Iphone Engineer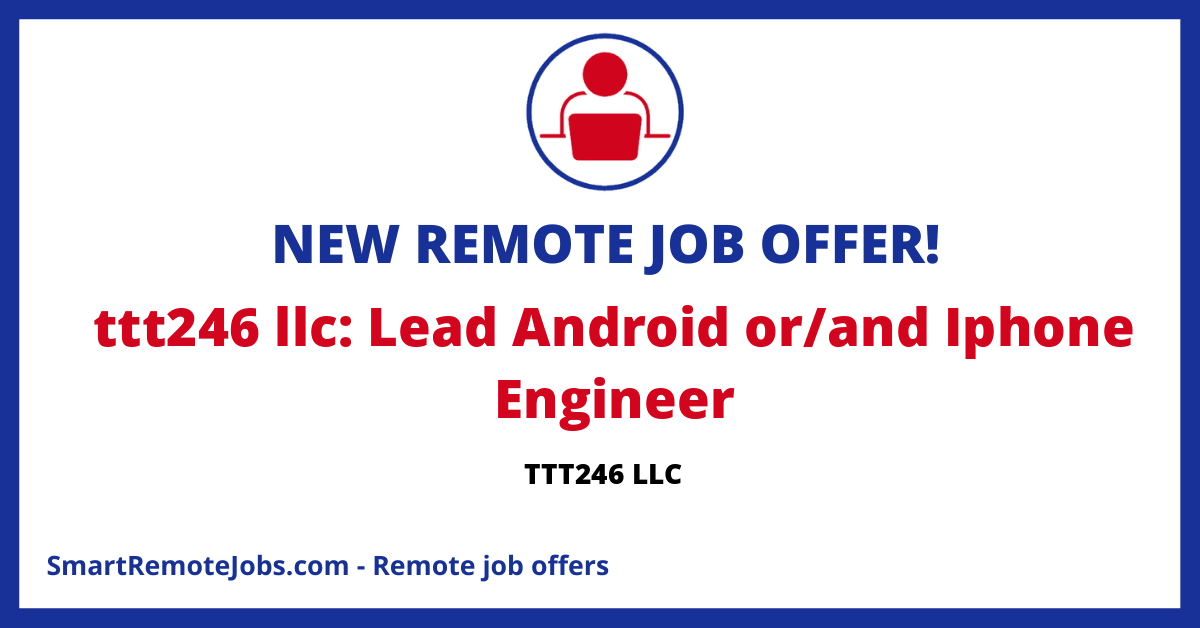 TTT246 LLC: A Stealth Startup Company Hiring Lead Engineers
Based in Puerto Rico, TTT246 LLC operates as a stealth startup company and they're now on the hunt for a lead engineer. The company is looking to fill positions for both Android and IOS platforms.
The ideal candidates for these roles should be proficient in Java or Kotlin for Android, and Swift for IOS development. Yet, technical skills alone won't cut it. Prospective employees must also possess excellent skills in English documentation.
As the company operates in the tech industry where troubleshooting is part and parcel of the job, clear and legible tests and issue reporting is also a prerequisite. This means that applicants are expected to have a good understanding of how to write test and issue reports in a manner that other members of the team can easily understand.
If you're looking for a challenging role in a startup company and you measure up with the qualifications, this might just be the opportunity for you. This is a great chance to be part of a growing team and to flex your engineering skills on both Android and IOS platforms.
TTT246 LLC has made the application process easy through its online platform. To apply for the position of lead engineer, simply head to the WeWorkRemotely site provided in their post. There, you'll find more details about the job and an application form to fill out. Don't miss this chance - apply now and bring your engineering career to new heights with TTT246 LLC.
This job offer was originally published on We Work Remotely