Overmind: Blockchain Developer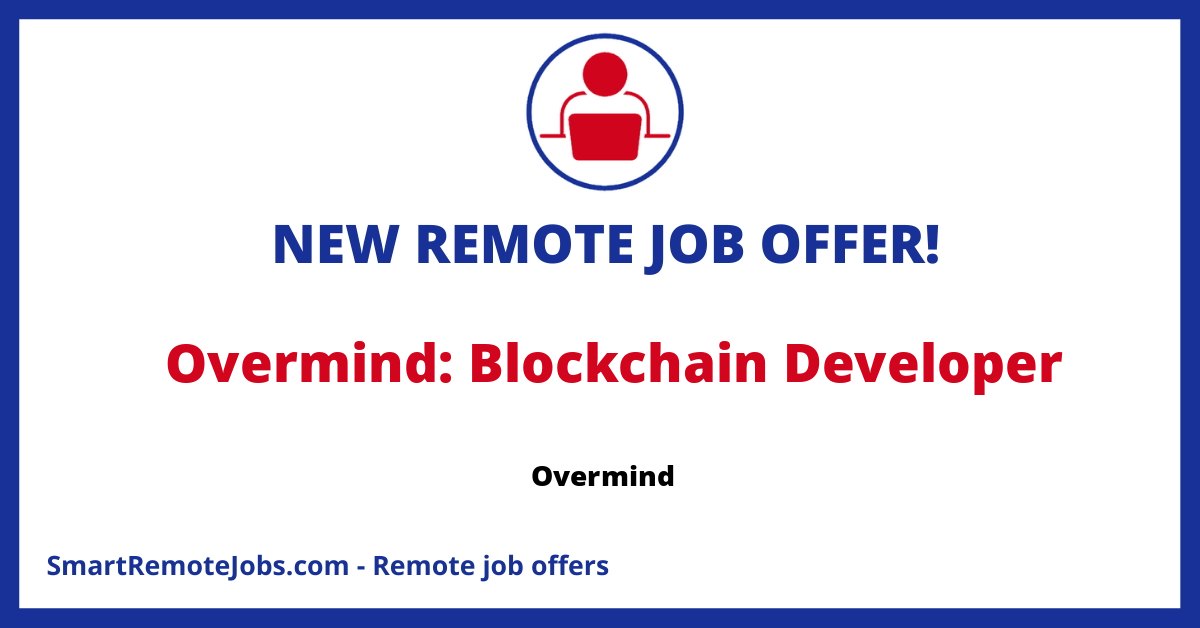 About the Company
Overmind, headquartered in Singapore, is inviting applications for the role of Blockchain Developer. The chosen candidate will have the responsibility of developing the core smart contracts that power Overmind across multiple chains. This role focuses on creating puzzles and challenges for other developers to solve.
Role and Responsibilities
The candidate will have the chance to closely work with a small and nimble team, and be a part of important projects right from the start. The primary responsibility will be the developing of smart contracts for Overmind across divergent chains. In addition, generating puzzles and challenges to engage developers will also form part of the job description.
Required Skills & Experience
The ideal candidate should have a solid background of 3+ years in smart contract development, and a strong passion for coding challenges and puzzles. English fluency in both written and oral forms is another significant requirement. Capable individuals are expected to be intellectually curious, motivated, and ready to contribute towards building world-changing products.
Desired Skills
Experience with Move, EVM or Tendermint, coding competitions like ACM ICPC or Topcoder are nice-to-have skills. Experience in remote work with start-ups and a Bachelor's or advanced degree in Computer Science or a related subject will be seen as a bonus.
To apply for the role of Blockchain Developer at Overmind, go to [https://weworkremotely.com/remote-jobs/overmind-blockchain-developer].
This job offer was originally published on We Work Remotely