Data Scientist – Fraud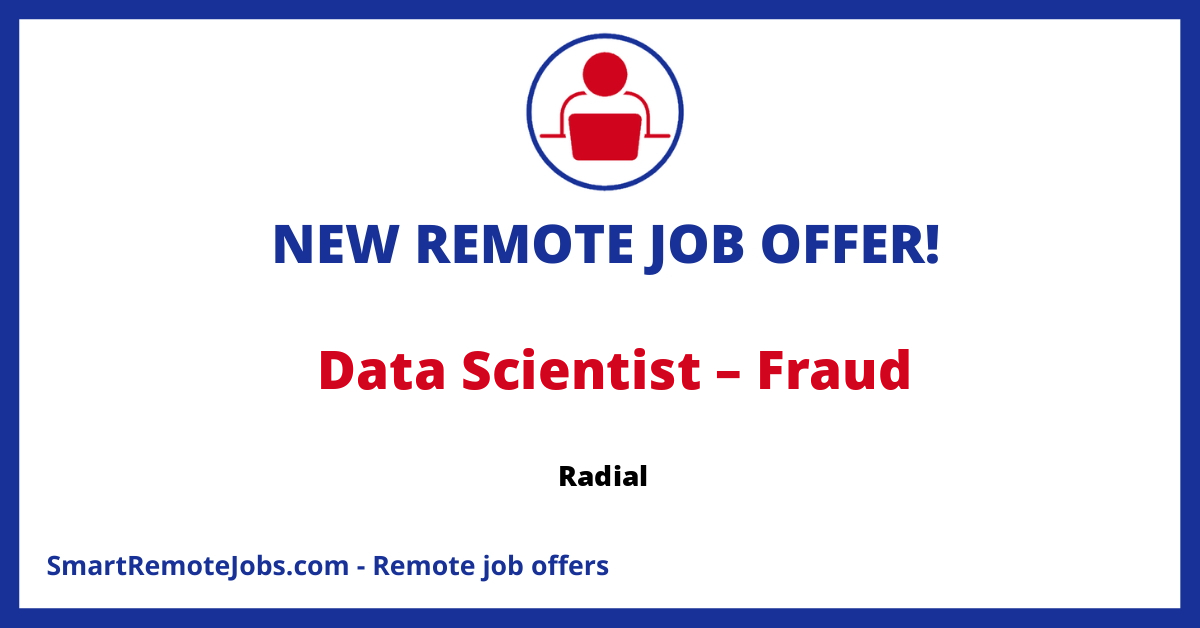 About Radial
Radial is a cutting-edge e-commerce company that provides fulfillment, customer care and technology solutions. They are currently opening a position for a Data Scientist. Their focus is on the enhancement of their fraud detection technology and the optimization of this process, all with the aim of reducing costs and improving the consumer experience in this domain of e-commerce.
Role Summary
The Data Scientist will work to develop, enable and optimize Radial's fraud risk technology. They will work closely with internal and external partners to identify key technologies for enhancement and will be responsible for increasing the accuracy of the company's fraud review decisions. This role will work with a wide variety of systems, tools and algorithms for data evaluation, conducting investigations and developing an efficient analytic workflow that includes machine learning models and behavior analytics.
Responsibilities
Among the responsibilities for this role is the management of the machine learning model lifecycle. This includes auditing, back-testing, forward-testing and benchmarking. The Data Scientist will also conduct exploratory data analysis and will employ supervised, unsupervised and semi-supervised machine learning to identify fraud trends and clusters. They will work closely with the Technology team for model deployment and monitoring, as well as other team members and stakeholders to develop a data strategy for client protection.
Qualifications
A successful candidate will possess strong programming skills in SQL, Python, Tableau and Microsoft 365 Tools. Strong understanding of machine learning, feature engineering and model deployment processes are required, as well as an ability to present complex analytical findings in a simple and clear manner. A master's degree in a quantitative discipline and over 6 years of experience are required. Fraud experience and excellent relationship skills are a plus.
Work Arrangement
This position is remote, with no travel requirements. Radial is an equal opportunity employer and is committed to giving equal employment opportunities to all job seekers, including individuals with disabilities. Reasonable accommodation will be provided for job seekers with disabilities.
This job offer was originally published on Jobicy