Sticker Mule: X API Engineer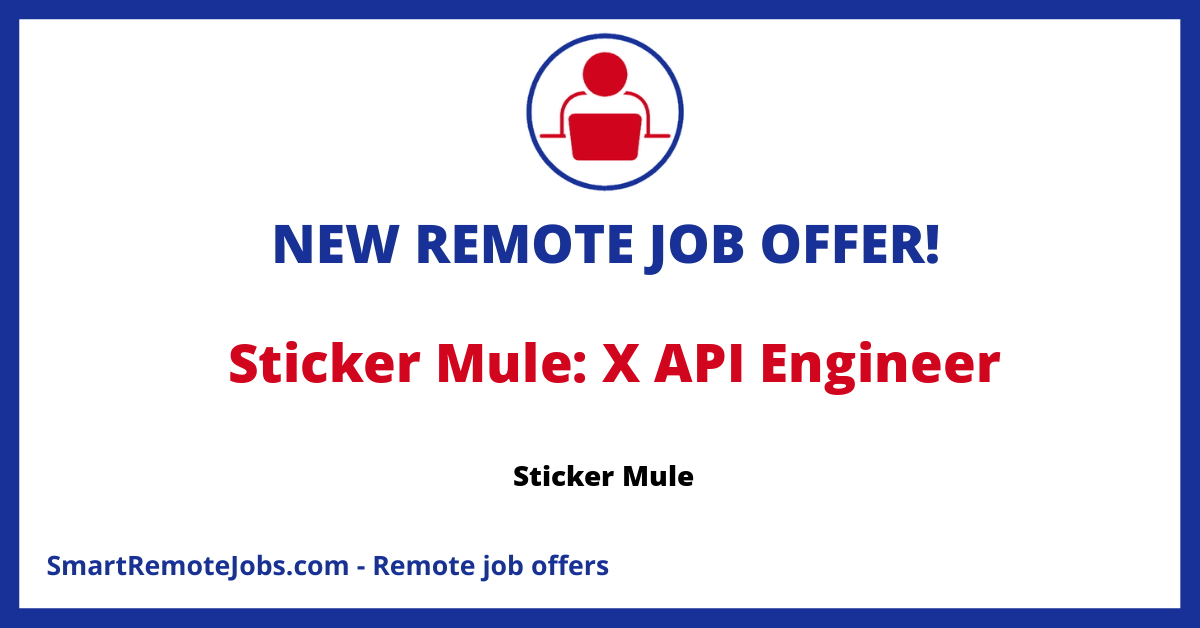 About Sticker Mule
Sticker Mule is a top-notch brand known for its technical standards and joyful customer experience. Operating from 17 different countries with a globally distributed team, Sticker Mule is privately-owned and profitable. Apart from developing amazing solutions for customers, they are on the constant lookout for talented engineers to join their impressive team.
The Role
The X API Engineer role is under Dev Marketing. The primary responsibility is to help teams quickly complete projects while meeting high technical standards. The role is remote and offers flexible schedules. Sticker Mule prides itself for having a low-stress, no-nonsense work environment.
Work Responsibilities
The X API Engineer is to design, develop, and maintain integrations between different software systems to analyze X content. Collaboration with software engineers and product managers is crucial in this role to understand requirements and translate them into X API solutions. This individual will work with both front-end and back-end developers to ensure seamless integration of X APIs into applications and to optimize their performance, reliability and responsiveness. Understanding user needs & translating into API features are also integral parts of the job.
Compensation and Benefits
An attractive compensation package awaits the successful applicant. The salary is upwards of $135k, depending on experience, with a hefty $20,000 signing bonus. Finally, employees are entitled to a generous 4 weeks of vacation plus holidays based on their country of residence.
Application Process
Interested individuals can apply via Sticker Mule's posting on WeWorkRemotely.
This job offer was originally published on We Work Remotely