Contra: Freelance 2D FX Animator for Video Game at Voidpet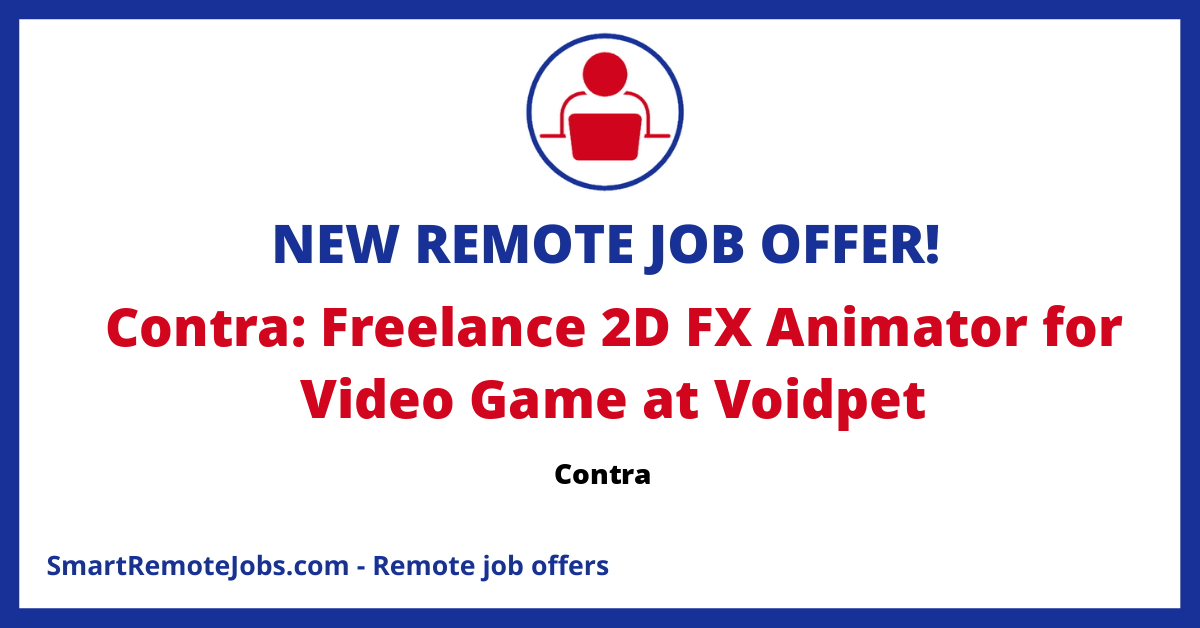 Job Opening at Contra for a 2D Animator
Based in San Francisco, Contra has a lucrative job opportunity for interested individuals. They are a company dedicated to video game development and are currently in need of a professional to create fx animations for their projects.
The job ad indicates that the prospective employee should possess the skill of hand-drawing 2D animations. This skill will be used extensively in the course of the role to create visually appealing and effective animations for the video game. Prior experience or portfolio showing proficiency in this area might thereby increase the chances of interested candidates.
The job position particularly lays emphasis on creating animations for attacks initiated by the pets in the game. This implies a great degree of creativity will be required - understanding gaming physics and how to efficiently portray the dynamism of such actions in 2D format. Also, given the role involves pets, a familiarity with or quick learning of various pet behavior could be beneficial.
To get more detailed information on the job, Contra has provided a Notion link. Those interested can catch an in-depth glimpse of what the expectations and deliverables of the job are through this resource.
The job ad finally points applicants to the 'We Work Remotely' platform to complete their application. This signifies that the role is remote-based and can be executed from any location. Hence, despite Contra's headquarters being in San Francisco, the position is not restricted to those in the location alone.
How to Apply
Interested candidates can access the application link on the 'We Work Remotely' platform. This freelance role is a creative opportunity and the doorstep to creating meaningful animations in Contra's forthcoming video games.
This job offer was originally published on We Work Remotely