Software Engineer, Crawling – Reverse Engineering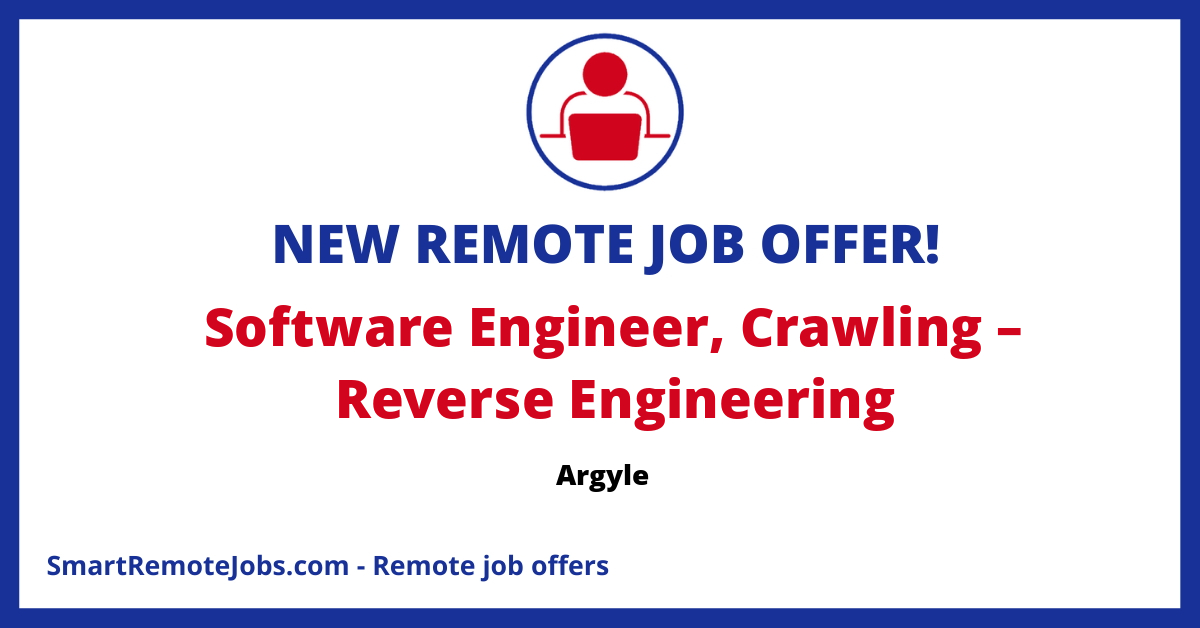 About Argyle
Argyle is a rapidly expanding, remote-first Series B startup with a groundbreaking solution to a pervasive data problem in the consumer finance industry. The industry currently relies on outdated, static analog documentation such as credit reports and paystubs, designs that were established decades ago. Credit bureaus also handle consumers' data without their permission, culminating in a system fraught with labor-intensive workflows and overly simplistic underwriting models. This troublesome structure hampers financial accessibility, increases operational expenses, and hinders innovation.
Argyle's revolutionary approach tackles this issue head-on. As a live income data platform, Argyle empowers users to connect their employment records to websites and apps instantaneously. Consequently, they can easily qualify for and procure the financial resources they require to progress. At the same time, providers enjoy streamlined workflows and enhanced visibility, which reduce both costs and risk throughout the user journey.
Argyle Team & Role
Argyle's Scanner Engineering squads focus on constructing and sustaining integrations to multiple systems. This necessitates the reverse engineering of platforms and tackling challenging problems daily.
As a member, you'll be part of a team of extraordinarily skilled engineers constantly seeking novel solutions to new issues and innovative methods to fulfill our business needs. You'll work on our Scanners, which are vital to our operations, thus your contributions will have a profound effect on Argyle's success.
Argyle Technology Stack
Argyle utilises Python as its primary language, alongside several Python libraries such as Celery, Playwright, BeautifulSoup, among others. We also utilize Docker, Kubernetes, GCP, Github, and ArgoCD. Whether you have experience with some or all of these, you'll have ample opportunities for learning and growth.
Argyle Qualifications & Perks
Argyle seeks Python coders with experience in reverse engineering of JS/WebApps. Familiarity with Android/iOS device verification frameworks and knowledge of Bot and Captcha bypass strategies will be added advantages. Argyle offers numerous perks like stock options, performance bonuses, flexible working hours, vacation leave and a welcoming international environment.
Argyle prioritizes diversity and equal opportunity and is committed to establishing a team that represents diverse backgrounds, perspectives, and skills.
This job offer was originally published on Jobicy