Product Marketing Manager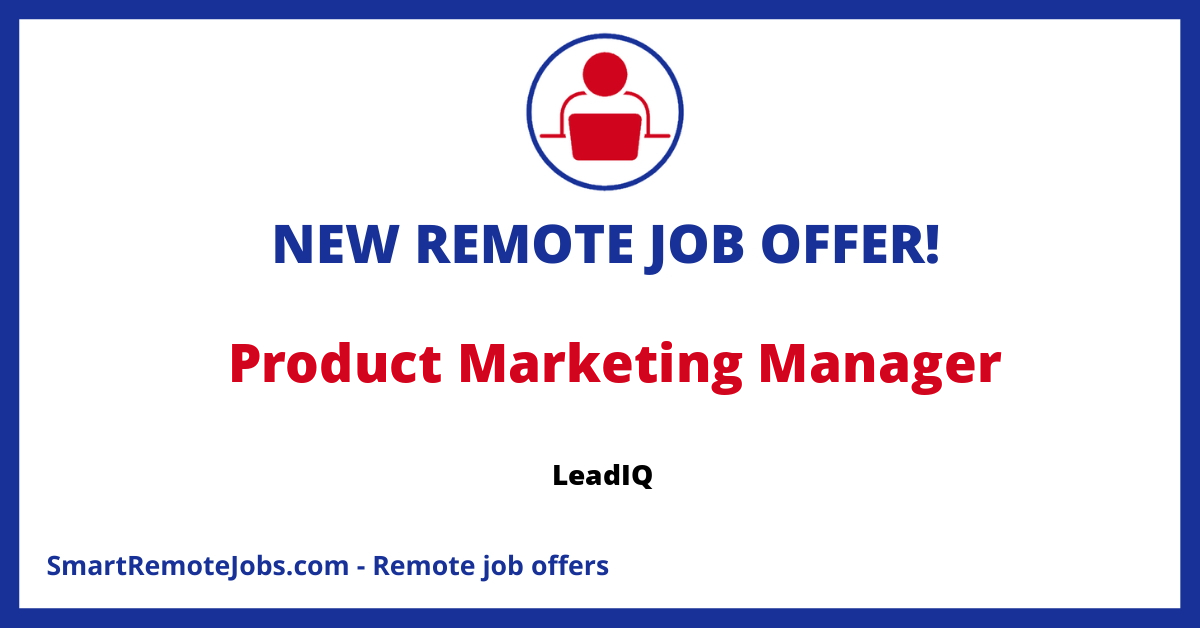 About LeadIQ
LeadIQ is a fast-growing, Series B funded technology company, with headquarters in the Bay Area and Singapore. The company offers innovative lead generation and sales prospecting solutions, empowering sales teams to streamline their workflow, accelerate lead generation, and drive revenue growth. LeadIQ works with a diverse range of clients, from startups to mid-sized enterprises.
About the Role
The new hire will play a significant role in the company's operations. As part of product marketing, the individual will participate in product strategy, research, positioning, and the go-to-market process. This role will involve working closely with product management. The new hire will report directly to the Head of Product Marketing.
Job Functions
The new hire will be expected to aspire to understand LeadIQ's customers thoroughly, focusing on research, positioning, go-to market strategies, crafting the right messaging, and aiding sales enablement. The job also involves conducting regular customer and competitor research, analyzing findings, reporting product marketing performance and insights, owning the positioning and messaging for the platform, and collaborating with other marketing functions. The new hire will also work with email and in-app messaging to build recognition and awareness for core aspects of the product experience.
Skills and Experience Required
The ideal candidate should have baseline skills across many marketing disciplines, thrive in an environment where market and customer feedback is essential, write exceptionally well, and manage conflicting priorities proficiently. Desirable qualities also include a drive for continuous testing and learning, aptitude for translating complex concepts into clear messaging, and 3-5 years of experience in product marketing roles or related experience.
Benefits
Benefits for full-time employees include medical and dental coverage for employees and their dependents, a matching 401K program, flexible vacation time, and paid parental leave depending on the structure governed by the state of residency.
This job offer was originally published on Jobicy