Senior Data Scientist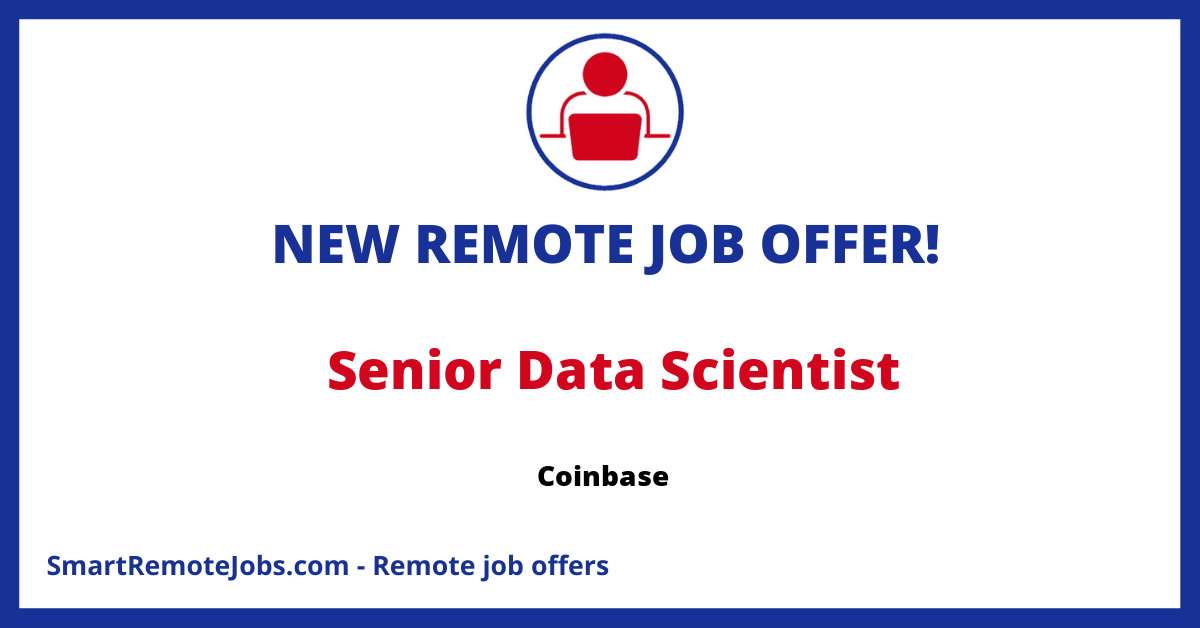 About Coinbase
Coinbase, driven by its mission to increase economic freedom globally, is a company committed to hiring talented, dedicated individuals. The team at Coinbase emphasizes on shaping up the future of finance and Web3 for users worldwide who trade, store, stake or use crypto. Coinbase is a remote-first company, hiring top human resources around the globe.
Who You Should Be
The company seeks people with a positive attitude, always eager to learn about current edge techs like DeFi, NFTs, DAOs, and Web 3.0. Coinbase appreciates open, direct communication, and values active listeners. The ability to adapt in the ever-evolving crypto environment is key, with a focus on people who are patient yet determined.
Role of Data Science in Coinbase
Data Science heavily influences Coinbase's product and decision-making processes. The company partners with Product, Engineering, and Design departments to influence the roadmap and understand user behavior better. The deep expertise in analytics, experimentation, and advanced modeling result in insights that enhance Coinbase's bottom line.
Job Duties
Responsibilities in this role include strategic partnering with teams and executing deep analyses and models with actionable recommendations. Measuring business performance, creating and monitoring crucial metrics, synthesizing data learning into comprehensible stories, and conducting deep dives to solve complex issues are part of the job description as well.
Job Requirements
Applicants should possess a BA/BS degree in a quantitative field with 5 years of relevant experience or a PhD in a related field with 2 years of experience. The capability to create plans for projects, overseeing large/complex analytical projects, understanding statistical concepts, and experience in SQL and Python are required.
Remuneration
The target annual salary for the position varies based on work location with a range detailed below. Along with the salary, full-time offers from Coinbase also include target bonuses, target equity, and benefits including medical, dental, vision, and 401(k).
This job offer was originally published on Jobicy