Storm Ideas: Account Executive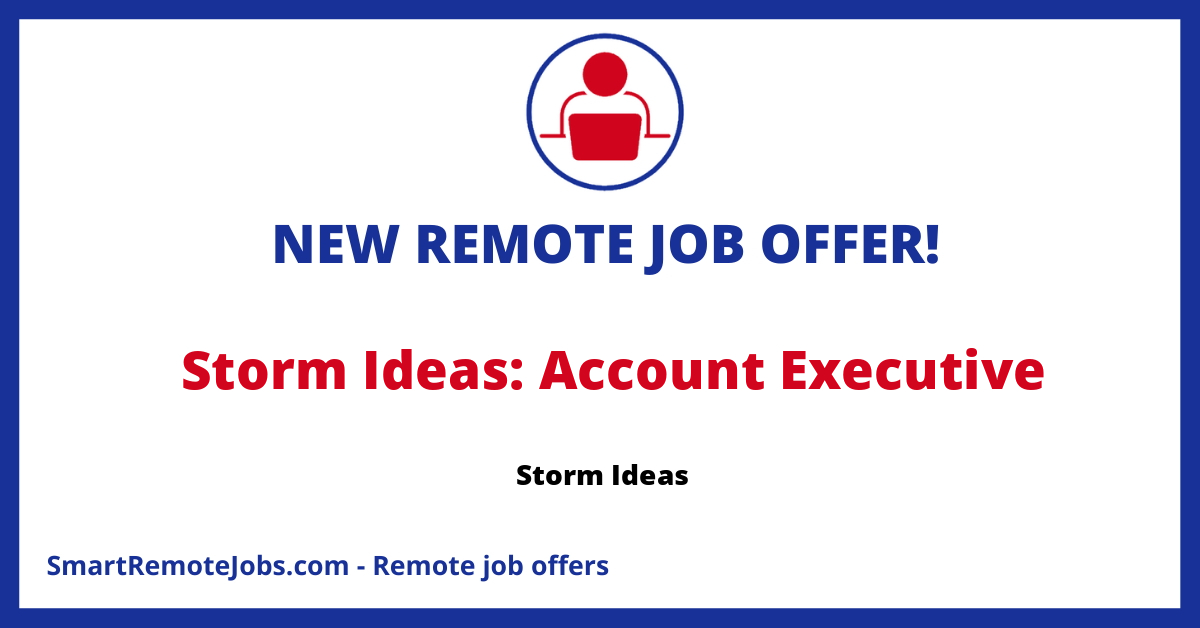 About Storm Ideas
Established in 2008, Storm Ideas is a diverse international team that works with globally-recognised clients, especially in the US TV industry. With its innovative touch, it provides varied services at the forefront of the latest technology and trends. The growing team of 175+ is on a hunt to add more colleagues who would contribute significantly by sharing their innovative ideas.
Job Description
Storm Ideas is looking for an Account Executive who would bring enthusiasm to support their Account Management team. Key responsibilities of the role include working with the Head of Account Management, driving progress on key ad-hoc projects, learning and understanding the different processes involved in their service delivery, and maintaining high-quality delivery levels. The individual should be capable of identifying opportunities for process improvement and be a proactive, enthusiastic team member.
Qualifications
The desired candidate should possess good academic grades, exceptional organisational skills, ability to work independently, a keen interest in the digital marketing industry, and excellent communication skills. Experience in a creative or digital agency or in a marketing team would be a plus. Candidates that can manage workflows using tools like Airtable and Figjam would be preferred. Passion and a sharp attention to detail are expected.
Working Environment
Storm Ideas uses the latest tools to perform its tasks. This company is always on the lookout for creative ways of working and hence, enforces a work culture that stimulates quick decision making and a responsive, adaptive work environment. They support 100% remote working for this role. Although a remote-first company, Storm Ideas ensures to maintain the team environment, regardless of geographical location.
Salary & Employment Type
The salary range for this position is £26,000 - £28,000 per year. This is a full-time, permanent contract that could be based in the Edinburgh office or can be fully remote within the UK.
Benefits
Immediate benefits include a high-end laptop of your choice, top of the range monitors, headphones, keyboard, mouse and gel rests, and paid training to further your skills. After three months of employment, you'd be eligible for $700 to spend on personal workspace equipment and after a year, you could be part of their Performance Related Pay Scheme.
Recruitment Process
The recruitment process commences with a 45-minute Zoom interview followed by the candidate being asked to create a short video to demonstrate their expertise and creativity. A final round of interviews may also be conducted before the final decision.
This job offer was originally published on Jobicy