Intelligent Hack: Remote Full-Stack Developer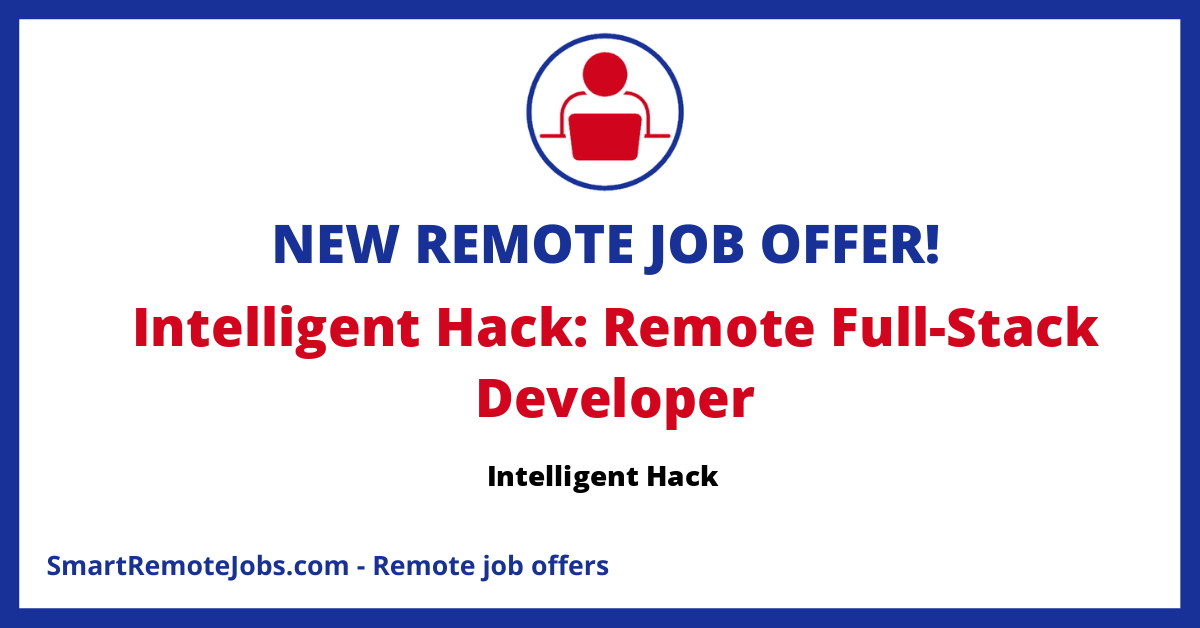 Intelligent Hack is Hiring a Senior Full-Stack Developer
Intelligent Hack, a company with a mission to assist businesses in thriving within the expansive digital world, is looking to recruit a senior full-stack developer. The firm is lauded for its good coding standards, amiable developer community, and an embracing remote-work culture.
Working with Intelligent Hack gives you an opportunity to contribute to a significant change in the tech industry while enjoying a flexible remote work setting. In this role, you would be focusing on creating outstanding engineering systems for a client in the energy sector, handling both frontend and backend tasks. The role also entails tackling complex mathematical problems and seamlessly integrating with various engineering and design systems.
At Intelligent Hack, the technologies used are vast and varied, creating an environment that encourages continuous learning and skill expansion. Frontend stack expertise will be a significant advantage, particularly in Angular or a similar platform. Plus, 2+ years of full-stack web development experience, especially on server-side stacks, databases, and modern frontend will be a plus too.
Another key requirement is a sound Agile background and hands-on experience in Scrum, XP, or Kanban. Great communication skills, both written and oral, are essential. You should also be capable of problem-solving, tech application, and must have up-to-date hardware, a camera, and a quiet workspace. Having experience working remotely or having an active GitHub profile will earn you extra points.
Perks of the job include a competitive salary adjusted according to your experience and location alongside the opportunity to work with a diverse, skilled, and passionate team. The company boasts an inclusive management style that thrives on diverse ideas and supports all members equally. Candidates from underrepresented groups and diverse backgrounds are highly encouraged to apply.
To apply, visit the provided URL. The company is looking forward to expanding their team and sharing their journey of innovation and growth.
This job offer was originally published on We Work Remotely