Data Scientist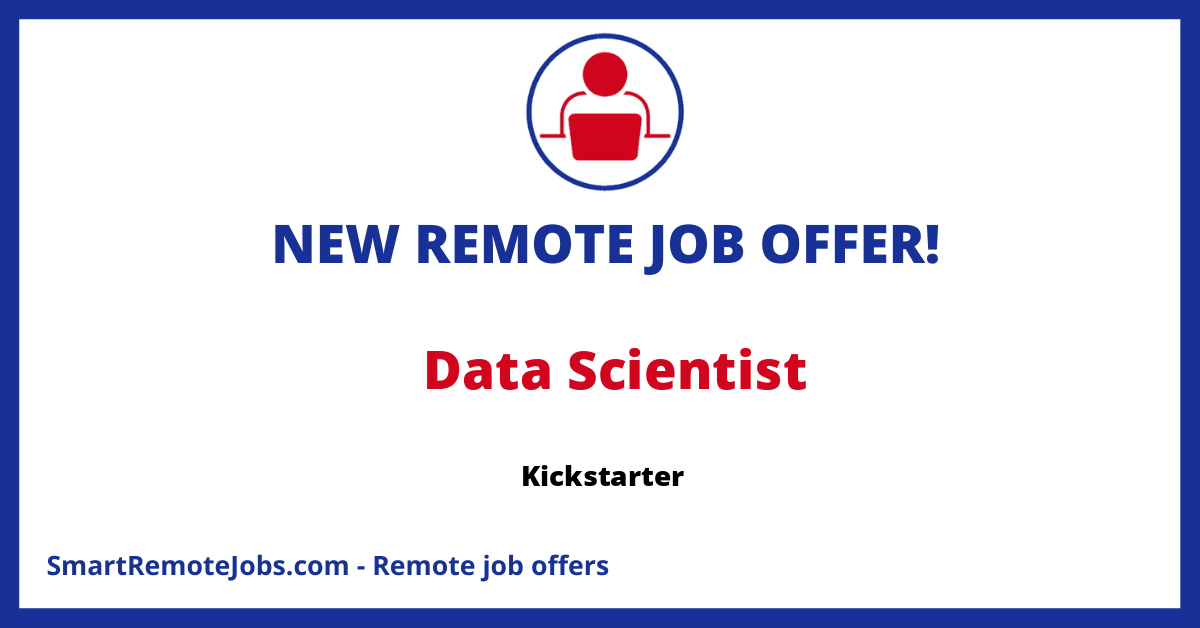 About Kickstarter
Kickstarter is a Public Benefit Corporation committed to helping creative projects come to life. The success of Kickstarter is measured by its mission fulfillment rather than profit-making. They have made a clear charter that describes their mission, values, and what it takes to achieve them.
Job Opportunity
Kickstarter is looking for a proficient Data Scientist to fortify their Insights team. The pay for this US based role is between $110,000 and $130,000.
About The Team
The Insights team at Kickstarter is passionate about utilizing data and research to aid the realization of creative projects. Their goals include providing tools and training for data access and informed decisions, delivering high-quality strategic advice based on the acquired information about their ecosystem, users and the creative terrain, and enhancing the data's quality.
Job Role
The Data scientist will be involved in SQL data querying and analyzing for different stakeholders. The role further extends to enhancing Kickstarter's business intelligence and product analytics capabilities. The candidate is required to conduct analyses in Python/R while ensuring the findings are communicated to both technical and non-technical product stakeholders effectively.
About The Candidate
The ideal candidate must have 2-5 years of professional experience in product data analytics. A profound understanding of SQL and proficiency in either Python or R are mandatory. The skills to execute exploratory analysis, visualize data, and experience with A/B and multivariate testing are also sought. Familiarity with dbt is a significant plus.
Perks of The Role
Benefits include a remote working environment, fully paid health plan, paid holidays including a company-wide winter break, volunteer hours each year, parental leave, fertility/family planning resources and a 4-day working week.
This job offer was originally published on Jobicy