Sr. Web Designer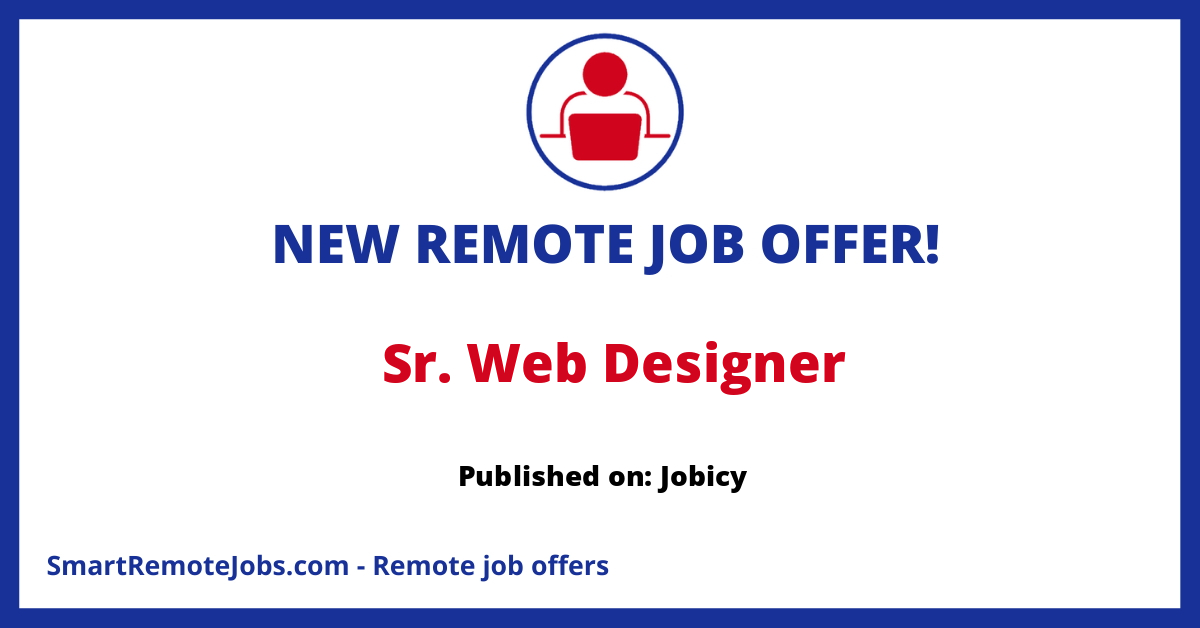 About Uscreen
Uscreen is a bootstrapped, product-led SaaS business that is revolutionizing the way video creators and entrepreneurs establish businesses around their content and communities. The platform offers all-in-one membership solutions to creators, enabling them to earn revenue through subscriptions, communities, applications, and live-streaming across various platforms (web, mobile, and TV).
Over 25,000 video creators have utilized Uscreen to launch, manage, and grow their membership businesses, generating hundreds of millions of dollars in the process.
Job Position
We are in search of a Senior Web Designer who will work with our marketing team and create designs for various marketing initiatives, including website design. The ideal candidate is required to have experience in SaaS companies and the fervor to evolve with us.
Key Responsibilities
The tasks will include creating and developing design solutions for the website and marketing materials of Uscreen, visualizing ideas and design concepts based on Uscreen's brand strategy, advocating users with intuitive designs using user-centric design principles, and maintaining and developing Uscreen's visual identity.
Requirements
The candidate must have a minimum of 5 years of experience in a design role. They should possess a compelling portfolio that showcases superior web design work. Experience working with cross-functional teams in a dynamic, rapid-growth environment is a must. Proficiency in design and prototyping tools such as Figma, Adobe Creative Suite etc. is required.
Our Commitment to you
We stand by your worth and will offer a competitive compensation. We encourage employees to take time off for relaxation with our unlimited PTO policy. We focus heavily on personal and professional growth by offering the best-in-class training, workshops, and conferences. We provide a clear growth plan for you to excel at Uscreen. As we are fully remote, you can work from anywhere, provided there is stable internet and workspace. We offer flexible parental leave, a WFH stipend to set up a conducive workspace, and we are also willing to pay for a coworking space if needed. We offer personal and mental wellness stipends and host virtual social events to keep the team engaged.
Application Process
Interested candidates can click on the 'Apply for this position' button and fill out a short form. Only suitable candidates who qualify will be contacted for the first round of interviews. We encourage applications from all backgrounds as Uscreen is an equal opportunity employer.
}
This job offer was originally published on Jobicy