Junior Web Developer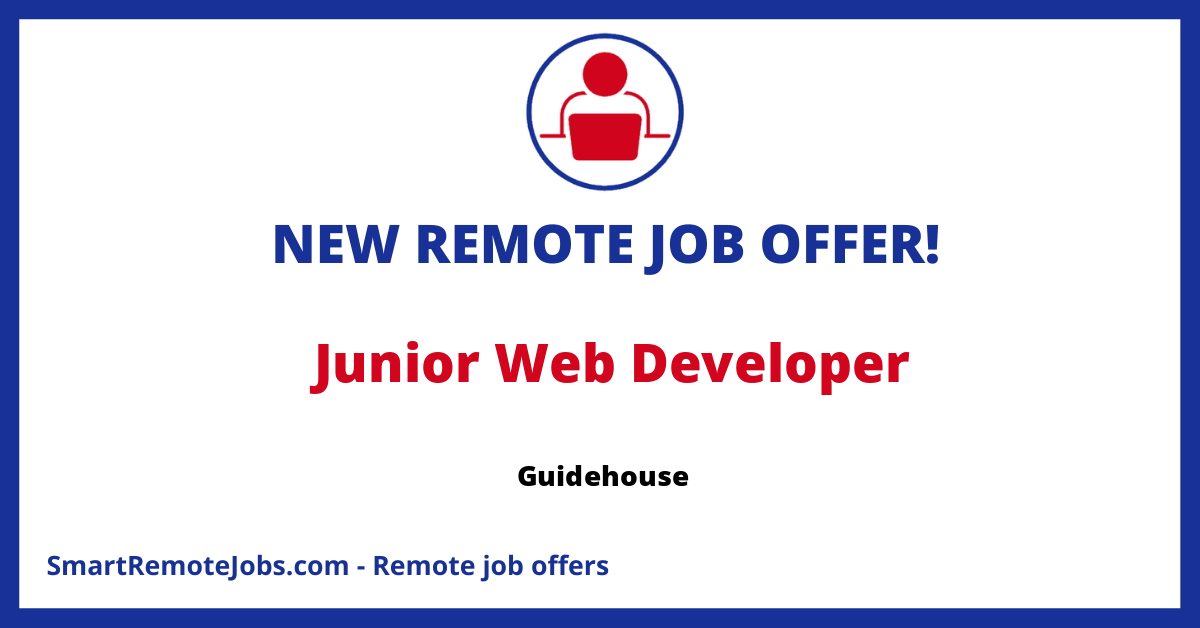 Guidehouse Hiring Junior Web Developer
Guidehouse, a leading consulting firm that offers a comprehensive, total rewards package along with competitive compensation, is seeking to hire a Junior Web Developer. Initially, the position will be remote, but plan to transition to a hybrid model later on. The successful candidate will be part of a development team responsible for software application design.
Key Responsibilities
Tasks involve conducting requirement analysis, documenting technical specifications, and writing, reviewing, and debugging code. Among other duties, the person will analyse customer requirements, document them in JIRA and WIKI Pages, and participate in team discussions to identify solutions and resolve issues. He/She will work with Security, Networking and DevOps/SecOps teams, handling tech issues, and working on web pages and backend code design and development.
Qualifications
The ideal candidate should have a strong work-ethic, eagerness to learn, and possess attention to detail. A bachelor's degree or equivalent experience may be accepted instead of formal education. Experience in Java/SpringBoot/SpringFramework or Django/Flask/JavaScript/ React.js is essential, and knowledge in Cloud or Python environments is preferable.
Preferred Skills
It would be beneficial for the candidate to have experience with Maven/NPM/Gradle Build Tools, Linux Shell scripting, and Apache/Tomcat. One to two years' experience and NIH experience would be beneficial.
Compensation and Benefits
The annual salary range for this role lies between $61,300.00-$92,000.00, and the compensation decision will depend on various factors such as skill sets, experience, training, security clearances, licensure and certifications, and other business and organizational needs. Benefits include Medical, Rx, Dental & Vision insurance, Paid Sick Time & Holidays, Parental Leave, 401(k) retirement plan, Group Term Life and Travel Assistance, Tuition Reimbursement among others.
About Guidehouse
Guidehouse is an Equal Employment Opportunity / Affirmative Action employer. All qualified applicants will receive consideration for employment without regard to race, color, origin, citizenship status, military status, veteran status, religion, creed, physical or mental disability, medical condition, marital status, sex, sexual orientation, gender, gender identity or expression, age, genetic information, or any other basis protected by law, ordinance, or regulation.
This job offer was originally published on Jobicy