Staffna: Sales Development Representative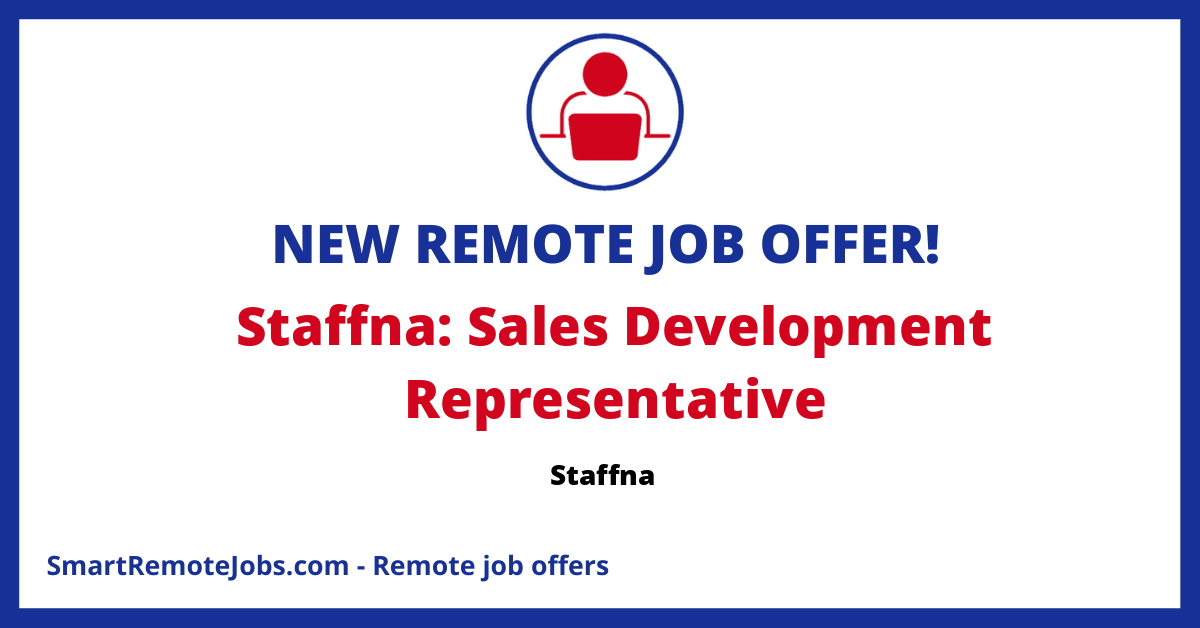 Staffna: Your Gateway to a Thriving Tech Career
Staffna is an exclusive bootcamp career incubator and accelerator that prepares individuals for lucrative tech jobs without requiring prior experience or a college degree. The program takes 12 weeks and guarantees job placement upon completion. Candidates do not have to pay anything until they secure a job.
Staffna offers prospective tech professionals the opportunity to earn a base salary ranging from $40,000 to $60,000 plus $20,000 - $40,000 in commission, promising a total earning of $100k in the first year of employment, without prior experience.
The program aims at fostering financial success through a well-tailored learning experience that includes AI-focused sales training, 20 hours of pre-recorded training, and four personal one-hour mentorship sessions every week. More than just imparting tech skills, Staffna offers a job application process that includes assistance in creating a resume, practicing interviews, and developing a job prospecting sequence to apply to over 100 high income tech sales jobs per week.
Staffna maintains career partnerships and applies to jobs on behalf of its learners, thereby significantly enhancing their chances of securing a well-paying job with their guaranteed tech sales job placement.
The program welcomes all US citizens to apply and take their first step towards a successful and financially rewarding tech career. Applications can be made directly through the Staffna website or via the WeWorkRemotely job portal.
This job offer was originally published on Jobicy