Data Scientist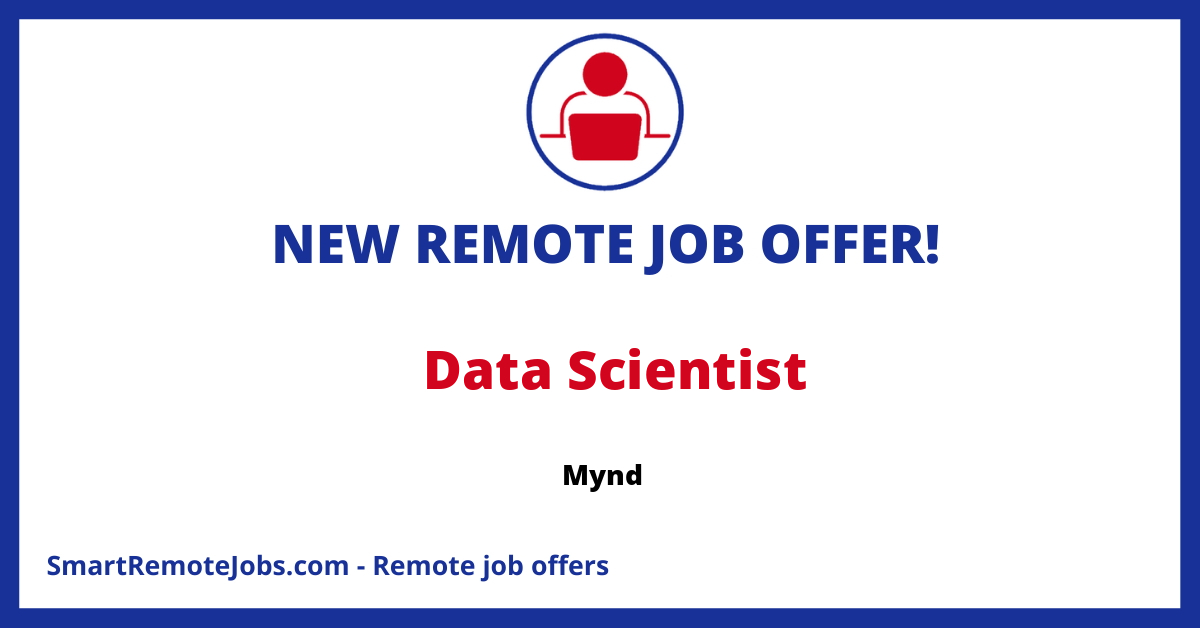 About Mynd
Mynd is a tech-enabled real estate firm, tapping into the $85B+ real estate investment and property management industry. The goal of Mynd is to democratize access to real estate investment and promote more equitable wealth-building opportunities. This mission arises in response to the inaccessibility of the real estate investment market for many individuals, traditionally a preserve for the affluent and professional financial managers.
What Mynd does
Mynd aims to make buying single-family residential properties as simple as any other investments. The company acknowledges the apprehensions and difficulties facing prospective first-time real estate investors, many of whom do not or cannot invest in their local markets. Operating across 25 markets in the United States, Mynd uses its platform to eliminate traditional real estate purchasing barriers related to time, communication, and physical distance. Investors can remotely find, buy, lease, sell, and manage single-family rental properties without having to physically be present.
Mynd's Achievements and Talent Pool
Mynd has earned recognition as a top place to work, and in 2021 was named the fastest-growing company in East Bay by the San Francisco Business Times. The company boasts a large talent pool from renowned organizations like Starwood Waypoint Homes, The New York Times, McKinsey, and Facebook among others. It also recently announced a strategic partnership with Invesco Real Estate in a $5 billion deal set to make Mynd the country's largest buyer of single-family rental homes.
Open Role at Mynd
Mynd is looking for a Data Scientist to join its team. This person will work with various teams to derive insights from data and facilitate data-driven decision-making to optimize business performance. Key responsibilities will include complex data analysis, collaborations on data project prioritization, report and dashboards development, data quality improvement, and mentorship of junior analysts.
Qualifications
Potential applicants should have a Bachelor's or Master's degree in a related field and at least four years of analytical work experience. Proficiency in SQL is required. Experience with programming languages such as Python or R, and familiarity with data warehousing and ETL tools like Snowflake, AWS Redshift, or dbt would be advantageous.
Mynd's Culture and Benefit Package
Mynd seeks to foster a mindful, entrepreneurial, and team-first culture. Their unique benefits package includes unlimited time off, 13 paid holidays, paid parental leave, 401k+ Match, wellness/home office/cell phone subsidies, and more. Mynd also offers an Equity Participation program to eligible employees.
,
Mynd's Commitment to Diversity
Mynd is dedicated to promoting diversity and is an Equal Opportunity Employer. All prospective employees will be considered without bias towards race, ethnicity, color, age, sex, religion, national origin, gender identity, disability, veteran status, or status as a protected class.
}
This job offer was originally published on Jobicy