Staffna: Remote Tech Sales Executive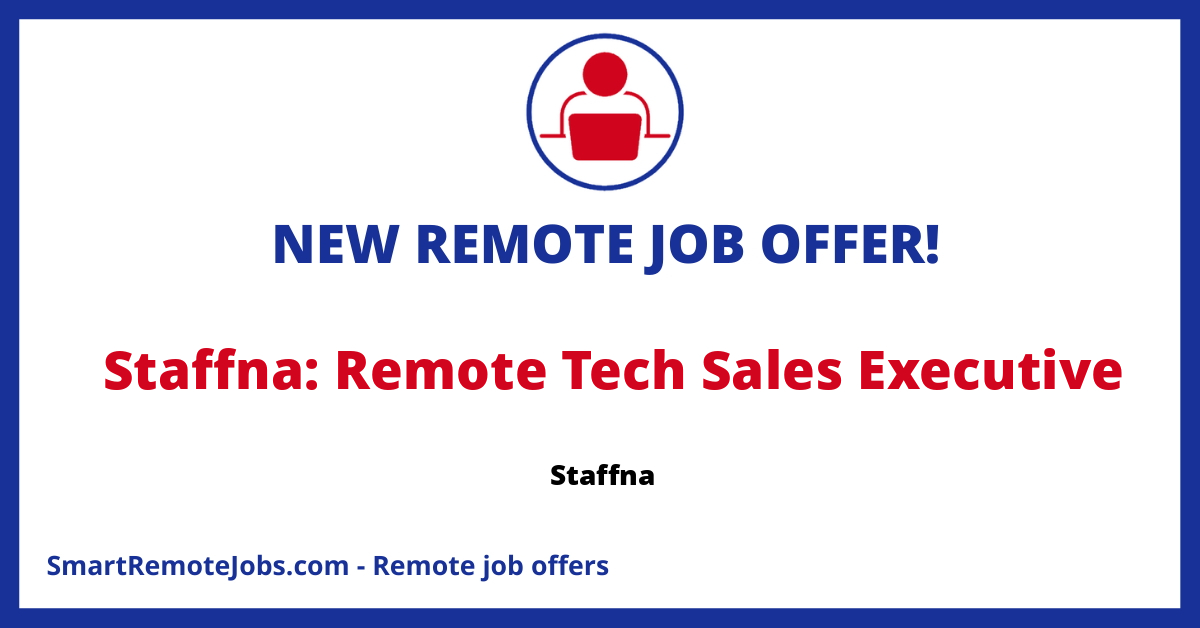 About Staffna
Staffna is a career incubator and accelerator program based in Boca Raton, Florida, that offers a unique opportunity for US citizens to launch a career in tech sales. No experience or college degree is required. Staffna's specially designed bootcamp program guarantees to place you in a 6 figure role within 12 weeks. Non-experienced individuals are welcomed, emphasizing that you don't need any prior work experience as the program ensures comprehensive training and job placement assistance.
Job Description and Benefits
The selected candidates can expect a base pay between $40,000 and $60,000 plus commissions, estimating a total earning of 100k or more in the very first year itself. The candidates will undergo Artificial Intelligence-focused sales training with 20 hours of pre-recorded sessions and four one-hour personal mentorship sessions each week throughout the 12-week program.
Job Application & Placement Process
Staffna supports its candidates even during the job application process. This includes assistance in resume creation, practicing interviews, and crafting a prolific job prospecting sequence. The program encourages candidates to apply to over 100 high-income tech sales jobs each week with their career partners. Staffna offers a job placement guarantee after the bootcamp with a competitive salary structure.
How to Apply
If you are prepared to start your career as a tech sales executive with assured financial success, apply through their website. Take the leap towards your financial success with Staffna's bootcamp program.
This job offer was originally published on Jobicy