DM Holdings LLC: Senior Software Developer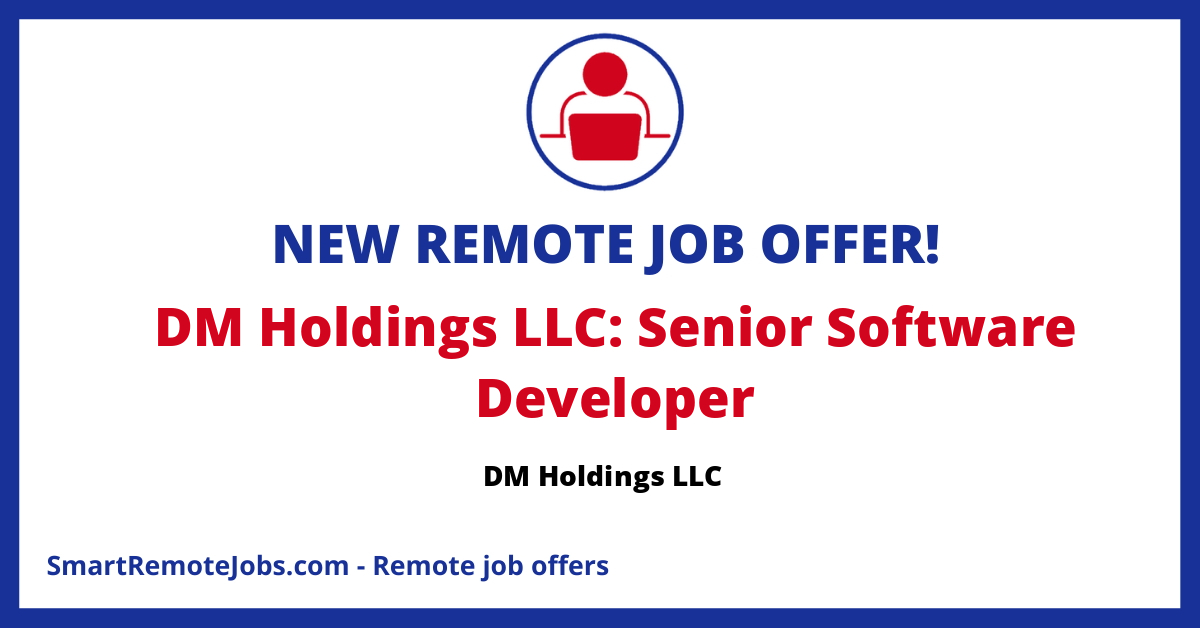 About DM Holdings LLC
Based in Boca Raton, Florida, DM Holdings LLC is a fully-remote team, with half of its members being technical experts. They have a decade-long track record in the industry which has been marked by profitability and stable growth. In their team, they value flexibility with regard to working hours and vacation time.
The Job Role
The position of a Senior Software Developer has opened up, which offers a compensation package of $80,000 to $130,000 USD. The role, while remote, is only open to USA candidates. Someone experienced in PHP and Javascript is required for the role, alongside the ability to mentor junior developers.
Job Responsibilities
The job entails writing, testing, and debugging PHP (Laravel) and Javascript (React), integrating with third-party APIs, partaking in light project management duties, dealing with vendors, managing contractor deliverables, and addressing queries. The job also encourages using one's expertise to contribute to the company's direction.
Requirements
7+ years of experience with PHP, Laravel, Javascript, and React are required. Familiarity with Docker, git, MySQL/MariaDB is also necessary. Exceptional written communication skills alongside a willingness to contribute where needed are also sought in candidates.
Plus Points
Database design, AWS operations, solo entrepreneurship, and UI/UX experience will be favorably regarded. The role is a great fit for applicants who have created, deployed, and maintained large systems, have a pro-active attitude and display a sense of ownership for the code they write.
Application Process
If this role seems like the perfect fit for you, send your resume and a couple of paragraphs about how your experience applies to this role to newjobs@domainmarket.com
This job offer was originally published on We Work Remotely