Tanooki Labs: Experienced Full-Stack Rails Developer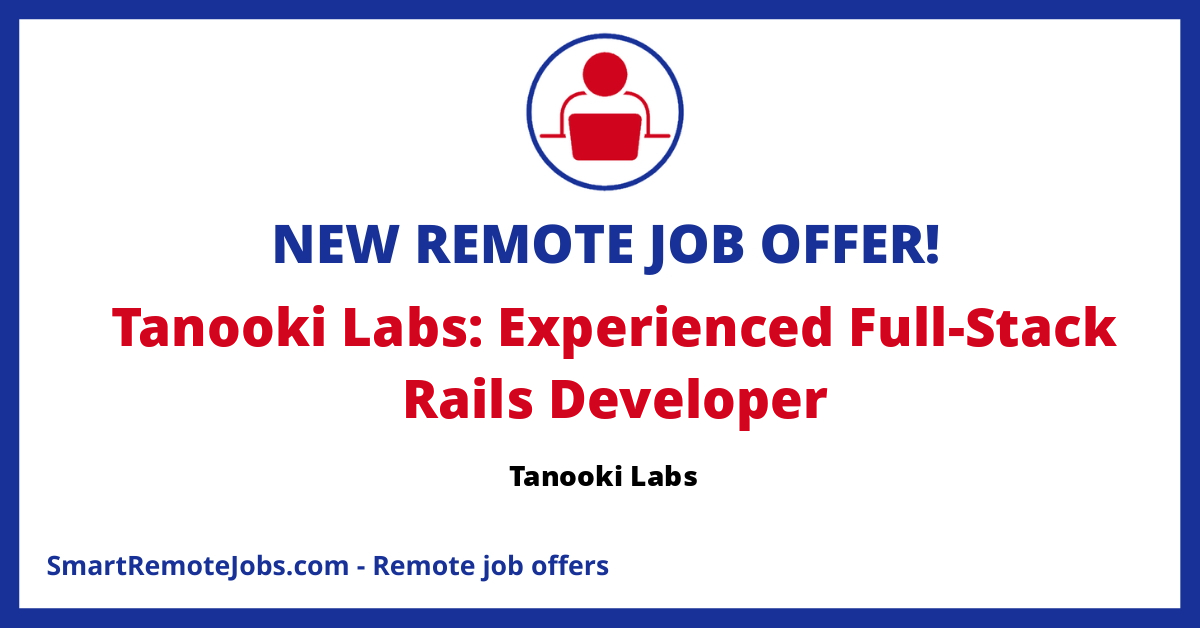 About Tanooki Labs
Tanooki Labs is a product and development studio based in New York City. They collaborate with entrepreneurs on early-stage products. Tanooki Labs provides developers with interesting projects as well as the flexibility and freedom to work on personal ventures. The company carefully selects its projects and clients, ensuring a variety of exciting challenges. They believe in a balance between work and life, operating on a 35-hour work week, supporting flexible schedules, and providing family-friendly policies.
Job Position
Tanooki Labs is in search of pragmatic developers who understand the product they are building, empathize with the users, appreciate our clients' businesses, and have an eye for well-architected code. A strong background in full-stack Ruby on Rails, practical experience in Javascript - especially React, proficiency in developing applications from scratch, and expertise in behavior-driven development and unit testing are a must. The ideal candidate also possesses a product-minded focus when creating applications, has effective English communication skills, and a location in North America.
Interview Process
Respecting candidates' time, Tanooki Labs has summarized what you can expect from the interview process. It will initially include a 15-minute introduction with a co-founder of the company. Successful candidates will then be paid $250 for a 4-5 hour sample coding project, followed by a one-hour virtual walkthrough of your submitted code with a lead developer from Tanooki Labs. If all goes well, you will receive an offer!
How to Apply?
They highlight that no recruiters or subcontracting firms should apply. Applications can be submitted through the Tanooki Labs remote job listing at WeWorkRemotely.
This job offer was originally published on We Work Remotely