Tactiq: Senior API Platform Engineer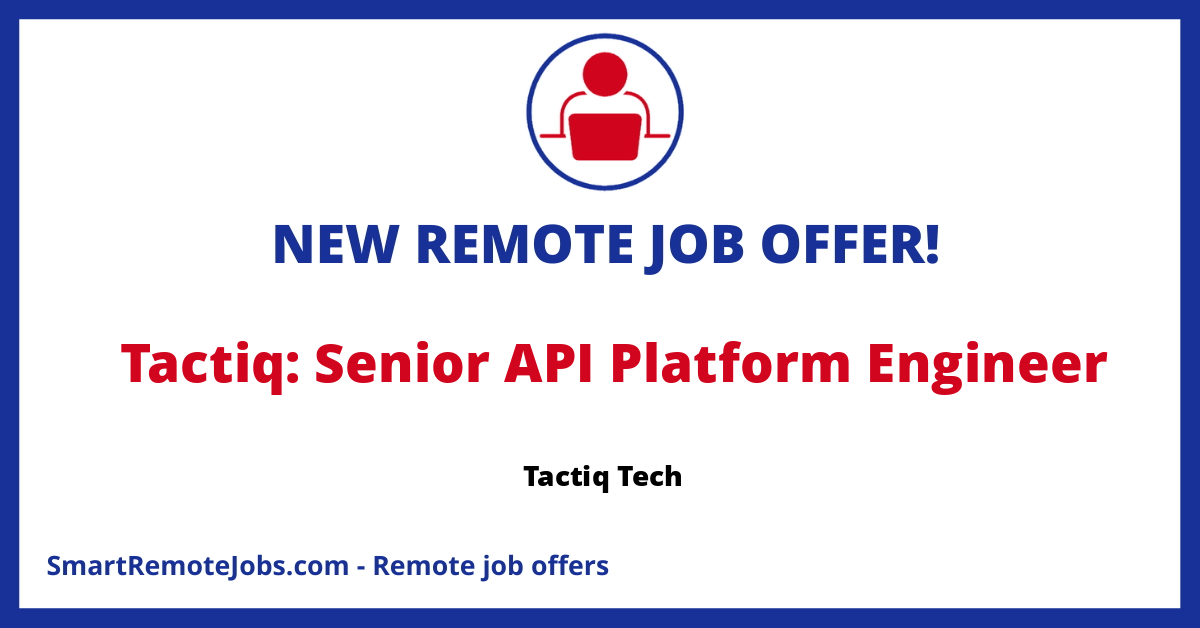 About Tactiq Tech
Based in Richmond, VA, Tactiq Tech is an innovative eLogistics leader focusing on resolving out-of-stock and invoicing challenges faced by America's largest retailers. The company is mainly involved in building SaaS solutions, native mobile apps, and web applications supported by cloud APIs. By offering its solutions, Tactiq enables consumers to purchase their favorite food from over 30,000 trusted stores across the United States.
Job Openings
Tactiq Tech is currently hiring for both mid- and senior-level Python developers. Among the open positions is the role of Senior API Platform Engineer. The company is especially interested in candidates located within UTC to UTC -7 time zones to facilitate collaboration and maintain reasonable working hours.
Roles and Responsibilities
The chosen candidates will have several responsibilities including collaboration on product API design, writing test-friendly code, partnering with DevOps and QA for automated builds, and overall, being agile and excellent in performing various tasks.
Qualification Requirements
The ideal candidates must have at least five years of working experience with Python, solid experience with relational databases and AWS, and strong verbal and written English communication skills. In terms of personal attributes, they must be enthusiastic, curious, and driven.
Equal Employment Opportunity
All qualifiers notwithstanding their age, race, color, religion, gender, sexual orientation, national origin, disability, or veteran status will receive equal consideration for employment.
Application Process:
Those interested can apply online or by emailing their applications to RecruitingEngineering@tactiqtech.com.
This job offer was originally published on We Work Remotely