Ivy: ML Engineer Intern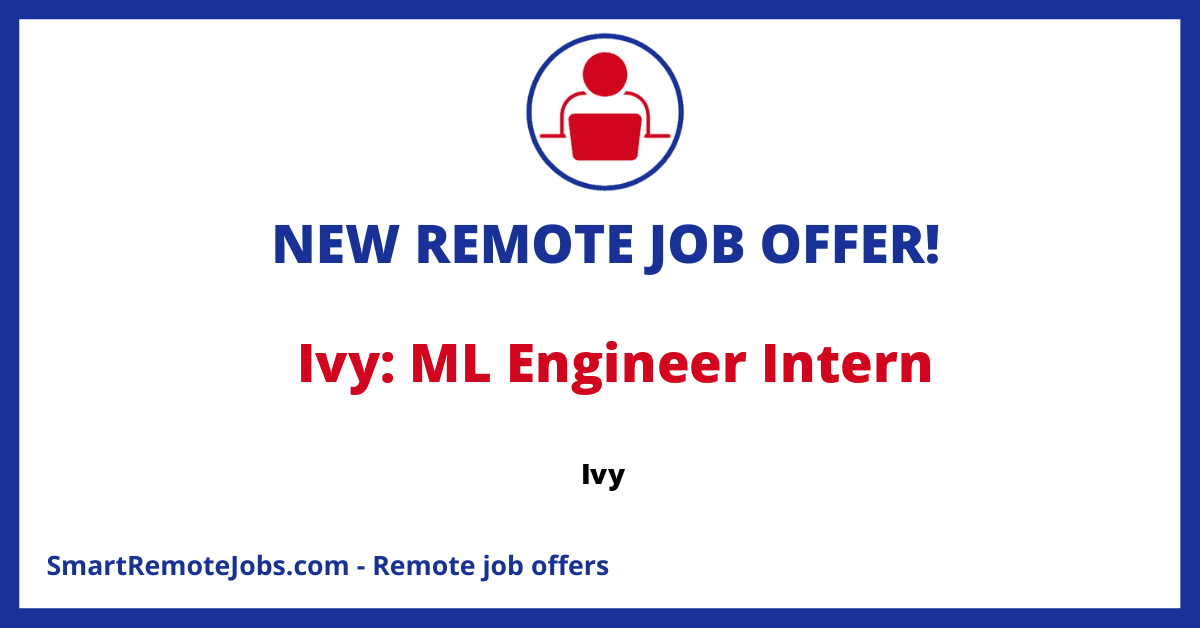 Ivy: Unifying Machine Learning Frameworks
Ivy, with its headquarters in London, is on a mission to harmonize all Machine Learning (ML) frameworks to make ML code maintainable, flexible, and completely reusable. All functions produced by Ivy can be executed using TensorFlow, PyTorch, MXNet, JAX, and NumPy, without the requirement of any code modification.
The company has managed to raise a round of venture funding and has embarked on a journey of finding talented developers to be a part of this undertaking.
Partnerships and Growth
Developers from top software companies such as Google, Facebook, NVIDIA, Hugging Face have shown interest in utilizing Ivy for their popular open source projects to instantly support all frameworks. Some of these projects are Ray, FastAI, Transformers, PyG, Pyro, Kornia.
Role and Responsibilities
Ivy is seeking developers to join their team remotely for a tenure of 3-12 months with flexible starting dates. The hired developers will aid in extending Ivy's codebase as it expands into the PyTorch Ecosystem and beyond. The monthly salary ranges between $2500-$4000 depending on experience, and the company is hiring worldwide without any visa constraints. Tasks for this role would include the design of Ivy's graph compiler and transpiler to facilitate automatic code conversion between frameworks, collaboration with open-source partners to incorporate Ivy into their popular repositories, and implementing SOTA models in Ivy, adding them to the model hub.
Pre-requisites
The potential candidates need to possess strong Python skills, expertise in one of: PyTorch, TensorFlow, JAX and strong skills in recursive programming. Additionally, they should have a passion for Machine Learning research, and for Ivy's vision to unify the ML frameworks.
Hiring Process
Interested candidates are to be mindful of spam emails and must check their junk folders frequently as some emails from the company might mistakenly end up there. For any queries, candidates can reach out on the 'Join our Team' channel or direct message the IvyTeam account in their discord server.
This job offer was originally published on We Work Remotely