Shake: Senior Python Engineer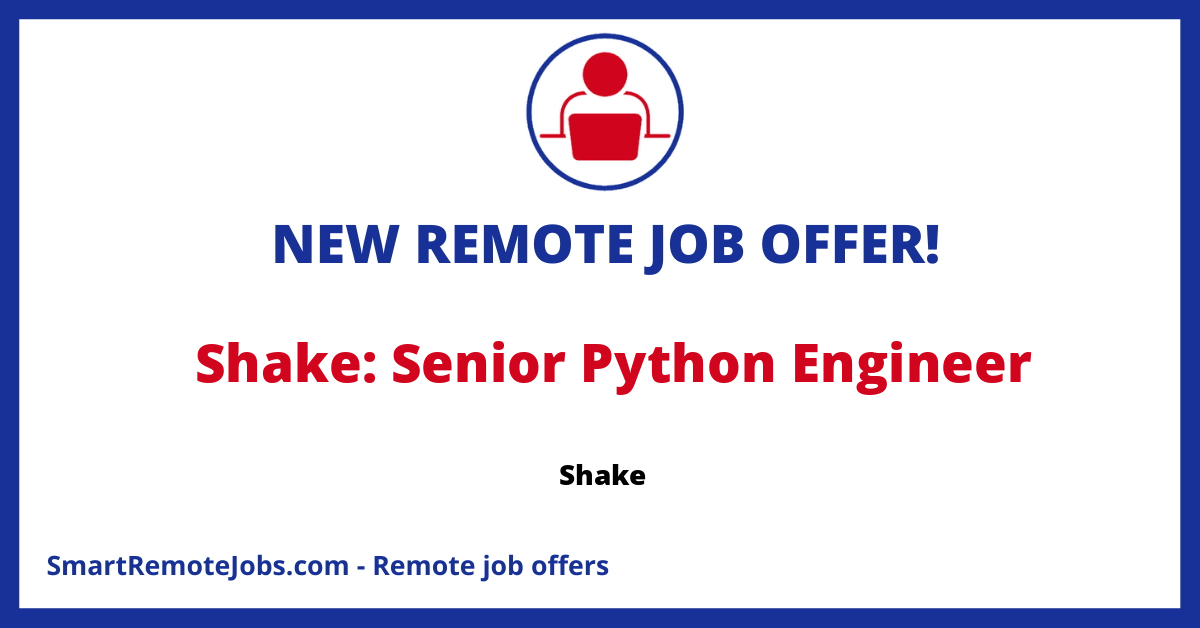 About Shake
Shake is a company that helps other businesses grow with online reviews. This is achieved through a unique approach using large data sets and innovative workflows. It offers a software-as-a-service product known as Reviewshake and a data-as-a-service product named Datashake. The company is well-established with thousands of paying clients and a team of over 20.
Job Description
Shake is seeking a full-time, remote Senior Python Engineer to help develop its services. This role entails working on multiple projects, internal frameworks and micro-services. The ideal candidate for this role will be motivated, proactive with strong communication skills and eagerness to take ownership of the products. A degree in Computer Science or relevant work experience is required. Among the technical requirements are proficiency with Python, Amazon Web Services, Docker, Kubernetes and a good understanding of RDBMS/NoSQL databases.
The Tech Stack
The tech stack of the company comprises Python, FastAPI, React, Ruby / Ruby on Rails, Celery, RabbitMQ, MySQL, Elasticsearch, Redis, Github, CI/CD, Docker, Kubernetes, and AWS/OVH.
Roles and Responsibilities
Typical tasks include upholding engineering standards, creating new functionalities, maintaining existing ones, writing clean, scalable code, and conducting code-reviews.
Benefits and Work Environment
The company offers a fully remote working environment, communicating through Slack, Linear, Notion, and Google Meet. Other benefits include competitive salary, co-work expenses up to $300 per month, annual learning & desktop budgets, and 26 paid off days per year.
Application Process
The application process includes an introductory call with the hiring manager, a technical interview, a technical task (done asynchronously), a task feedback call, a cultural fit interview and a selection process.
This job offer was originally published on We Work Remotely