Level Agency Talent Pool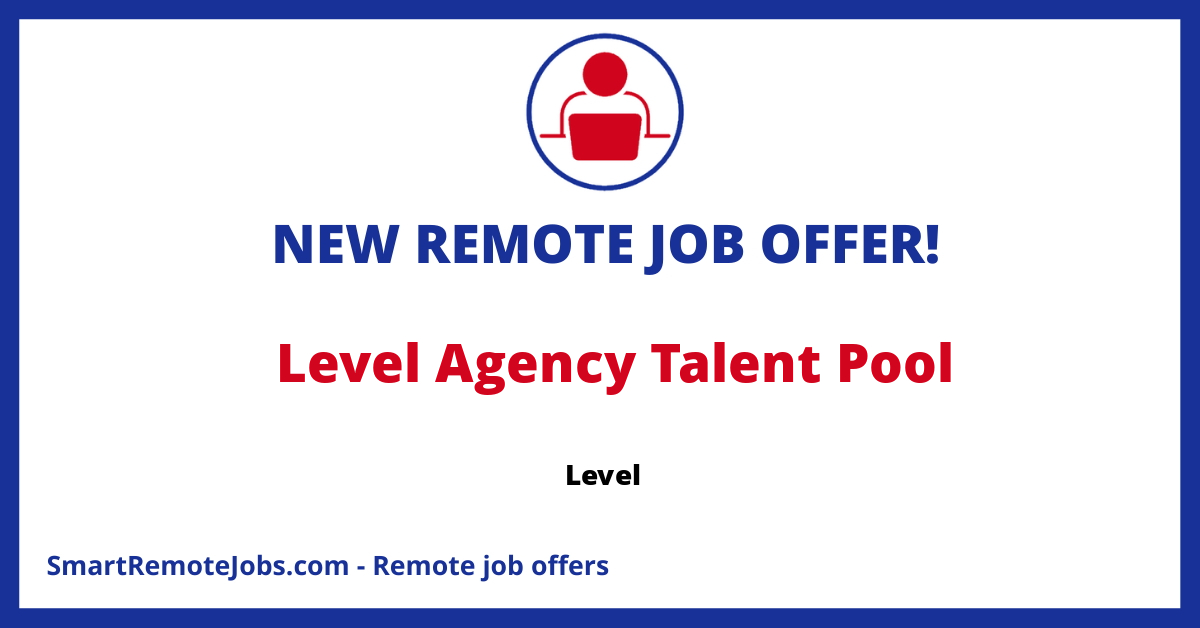 About Level
Level invites individuals who are passionate about innovation, creativity, and strategic thinking to join their talent pool. With a company culture centered around the 'Test. Learn. Grow.' philosophy, Level relies on scientific method-driven campaigns to improve their client's performance marketing. Among the sought-after talents are recent graduates and seasoned professionals.
Potential Job Openings
Though there might be no immediate vacancies, they regularly seek candidates for positions like Account Coordinators, Account Managers, Media Analysts, Paid Media Managers, and Creative Directors. Eligible and dedicated candidates who are authorized to work in the United States are preferred, as the company doesn't sponsor visas.
Job Overview and Salary
The Account Coordinator earns $36,000 – $60,000 and supports clients through efficient project management. The Account Manager earns $60K - $80K and is responsible for driving client success in various online marketing programs. The Media Analyst earns $36k-$60k and provides strategic and tactical online media analysis. The Paid Media Manager earns $60k - $80K and creates and optimizes campaigns to generate leads and drive sales for clients. The Creative Director earns $85k–$100k and is in charge of developing and executing creative strategies that align with clients' objectives.
Benefits
Leve offers various benefits to all its employees, including remote work, performance reviews every six months, a 401k plan with a 3% employer contribution, 11 annual paid holidays, 15+ PTO days, Summer Fridays, medical benefits, including vision and dental, 20 days of paid parental leave benefit after 1 year of service, career advancement opportunities, and employee appreciation programs.
This job offer was originally published on Remotive