Data Scientist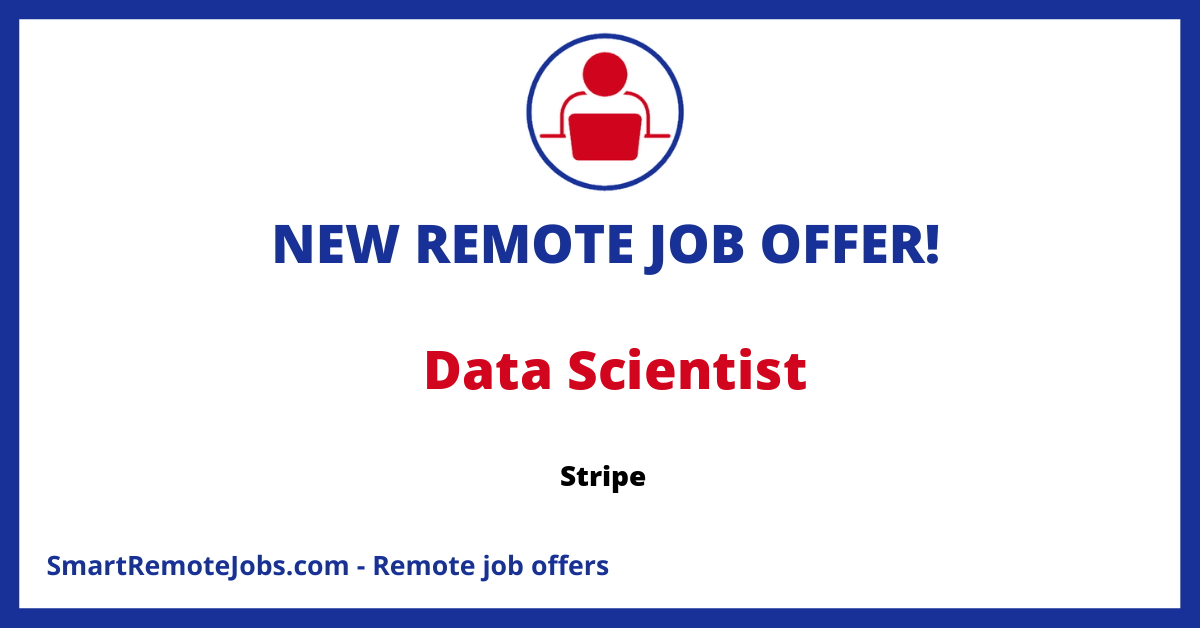 About Stripe
Stripe is a leading financial infrastructure platform utilised by businesses around the globe. Its mission is to augment the internet's GDP and is henceforth involved in varied works that present immense opportunities. Striving for financial digitalisation, Stripe helps companies accept payments, boost their revenue and create new business opportunities.
About the team
The Stripe's Data Science team uses models, data products, and insights to make decisions and supports responsible growth. They collaborate with different teams within Stripe to understand user needs, prevent fraud, optimise charge flows, forecast key outcomes, manage liquidity, and quantify risk exposure. They also help with designing growth experiments and optimising marketing activities.
Role Overview
Stripe is hiring Data Scientists for partnering with various teams such as Product, Finance, Payments, Risk, Growth and Go-to-Market. The role primarily involves using data to optimize systems and make strategic decisions. The techniques used include machine learning, statistical modeling, causal inference, and analytics.
Who Should Apply
An eligible candidate should have 2-8+ years of experience in data science/quantitative modeling, proficiency in SQL and a computing language such as Python or R. Other requirements include hands-on experience in machine learning, statistics, optimization, product analytics, causal inference, and experimentation. They should also have a knack for providng clear results and driving impact.
Pay and Benefits
The salary range for this role is C$184,900 – C$250,100, varying based on the location. The benefits package is comprehensive and can be discussed in more detail during the interview process. It typically includes equity, bonus, retirement plans, health benefits, and wellness stipends.
This job offer was originally published on Jobicy