AgentFire.com: F/T Senior Sales Representative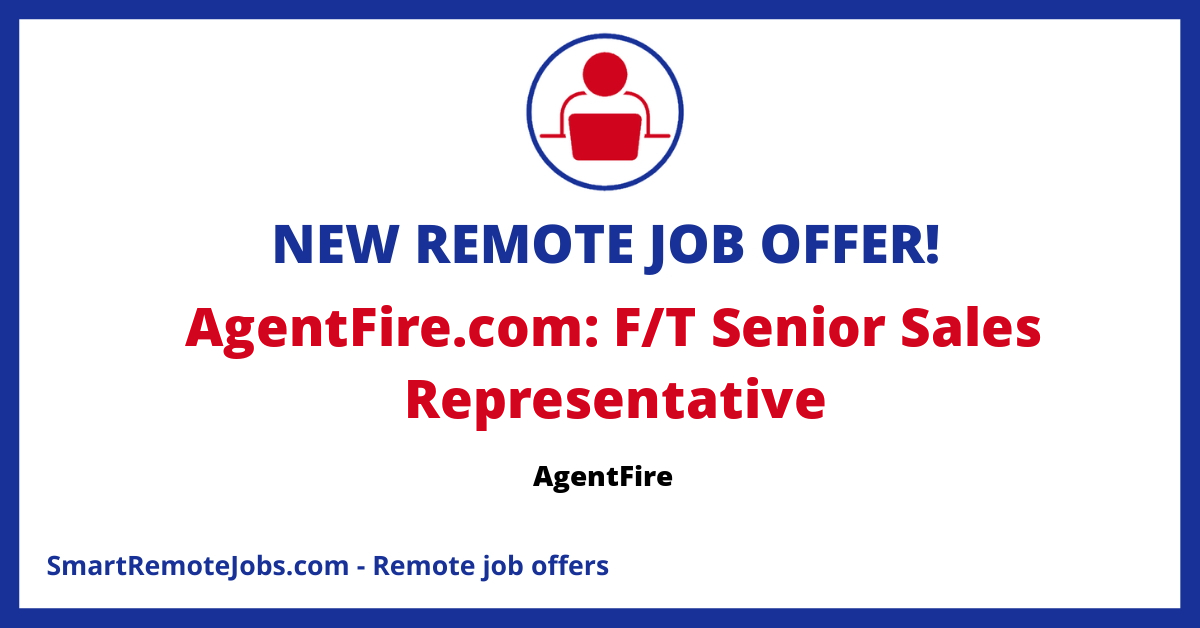 About AgentFire
AgentFire is a SaaS company in the USA and Canada. The company provides top-quality real estate websites to real estate agents, teams, and brokerages. These websites are highly customizable with three levels of designs to choose from, a complete marketplace for powerful addons, as well as integrations for PPC, CRM, and more. AgentFire is reputed as the highest overall-rated real estate web platform, making its products easy to sell.
Role Overview
They are seeking a highly organized Sales Leader with excellent communication skills to join their three-person sales team. The sales process involves working through demos of which half are typically ready to sign up. AgentFire provides a 10-day Free Trial offering a high conversion rate into paying customers. The platform leverages a lot of email marketing and seeks inputs on other advertising and lead generation options.
Requirements
Applicants must be proficient in English, be in a region that works seamlessly with EST/PST time-zones, possess 2+ years of high-level sales experience, and have strong organizational skills. Understanding of web products & tech and being a team player is essential. Applicants should be proactive about asking questions and learning, in addition to being determined, hardworking, and good at closing deals.
Compensation & Bonuses
The pay is competitive, with the expectation of earning around $150k annually. A reward for excellence in the form of promotions, paid sick-days, PTO, etc, is also provided.
Working Hours & Locations
The work hours are adaptable within the EST to PST time zones. The position is fully remote, granting the flexibility of working from any location.
Software Tools
The tools used by the company include Hubspot for CRM, Slack for team communication, Asana for project management, Google Meets for 1 on 1 Demos, and TimeDoctor for time tracking.
This job offer was originally published on Jobicy