Big Cartel: Senior Backend Developer - Rails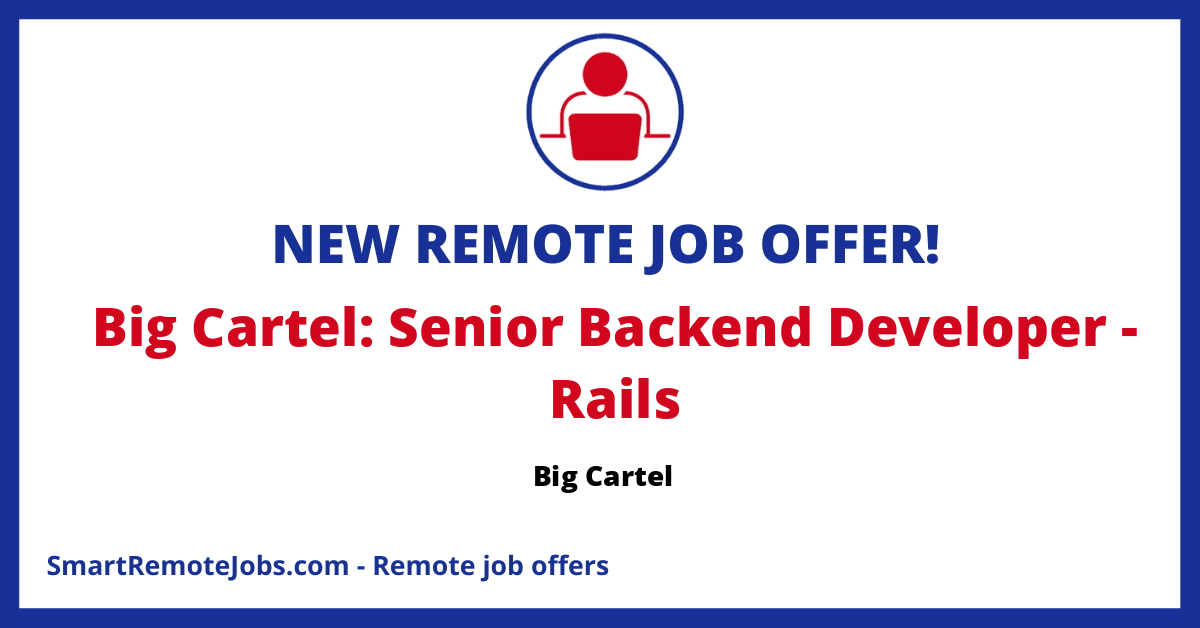 About the Job Opening
Big Cartel is seeking a talented and experienced Senior Rails developer to further augment their team. This role is focused on developing features and functionality to support the numerous independent businesses using their platform. The company appreciates versatility, hence you may find the need to fill diverse roles, including contributing to the early phases of their process and influencing outcomes for users.
Job Requirements and Responsibilities
The job entails working with cross-functional teams to build and deploy new platform features, writing well-structured code and automated tests to meet business objectives, and contributing to tooling for developer experience. There's a need to fix bugs and performance problems before they're reported by users, deal with production issues, and compose internal and external documentation. Also, attending and taking part in in-person events is part of the job responsibilities.
Our Stack
The ideal candidate should be competent to contribute at a high level from the first day. Although comprehensive experience in every tool listed isn't necessary, the candidate should have a deep understanding of a few (i.e., Rails & Docker or frontend) and have the zeal to improve in other areas. The tech stack includes Rails, Rspec, GraphQL, Typescript, Stencil, Docker, and Kubernetes.
Culture, Benefits, and Perks
Big Cartel believes that work is only one aspect of life and offers a caring team, competitive salaries, standard benefits with 401(k), comprehensive insurance plans, and paid parental leave. It promotes a remote work environment and offers flexibility in the work schedule and time-off policy.
Salary Range And Application Method
The salary range of $140,000-$180,000 is dependent on one's experience. Those excited about contributing to Big Cartel's mission to help indie businesses thrive can apply through their website.
This job offer was originally published on We Work Remotely