Sticker Mule: AI engineer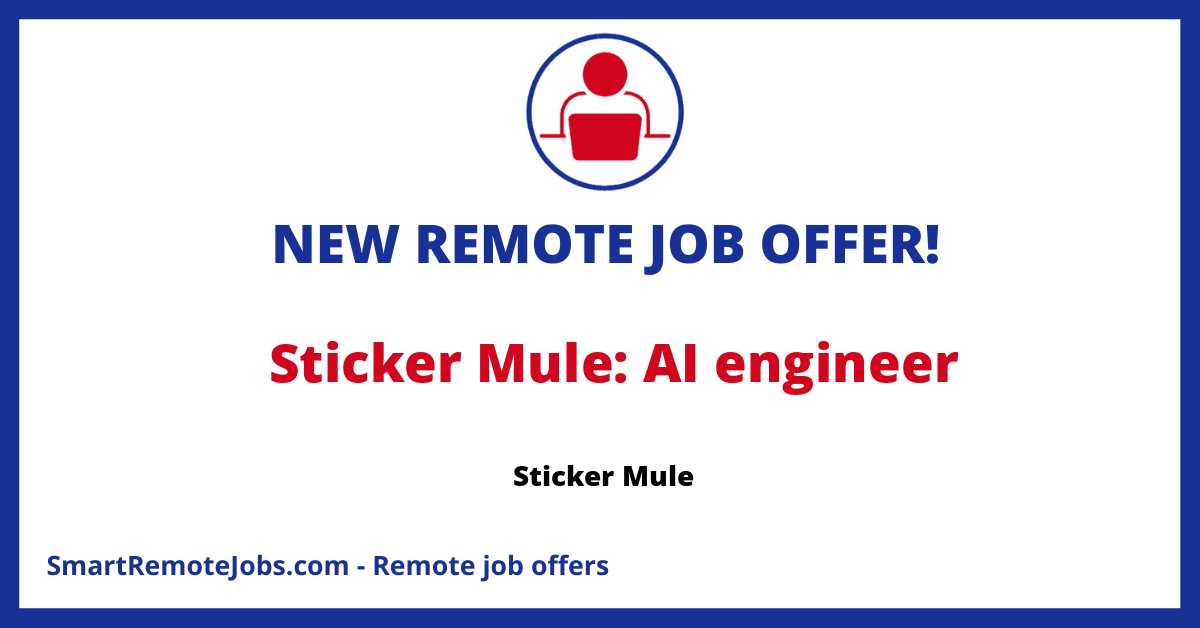 About Sticker Mule
Sticker Mule is a renowned online brand known for its high technical standards and commitment to ensuring customer satisfaction. Although the company is privately owned, it has experienced significant profitability. Sticker Mule's software team is universally dispersed, operating from 17 different countries. This multinational team is constantly on the lookout for exceptional engineers to add to their expanding team.
The Machine Learning team at Sticker Mule is responsible for creating and maintaining their ML-assisted tools, including Trace and Upscale.
Job Description
They are now offering an enticing opportunity to work remotely with a flexible schedule in a light-hearted, 'no bullshit' work environment. They're looking for someone proficient in Python and TensorFlow, and familiar with Computer Vision. Excellent English communication skills are mandatory.
The person hired will face the challenges of enhancing their ML-assisted tools, training new models for upcoming projects, and ensuring optimal performance at scale.
Compensation and Benefits
The compensation package includes a salary of $135k or more (depending on experience), a $20,000 signing bonus, and 4 weeks of vacation. Holidays are based on the candidate's country of residence. If this opportunity excites you, visit the provided job link to apply.
This job offer was originally published on We Work Remotely