SportyBet: EU Backend Engineer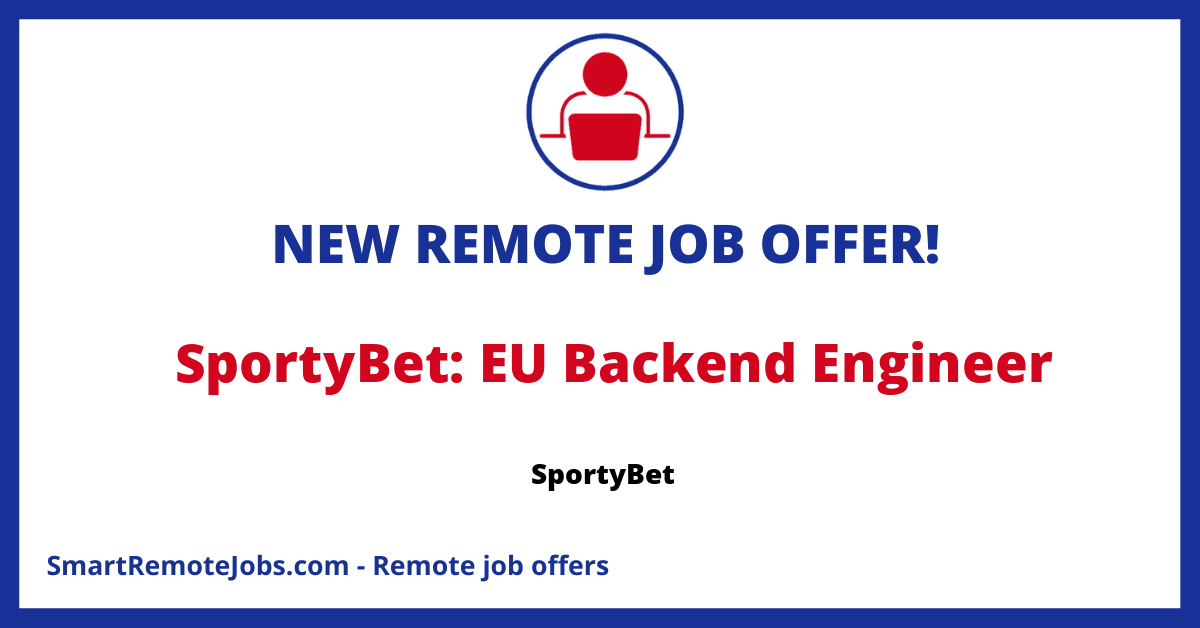 About SportyBet
SportyBet is an online platform hosting some of the most favored sites on the internet encompassing sports and games. Originating from London, their website ranks among Alexa's top websites in various countries they operate in.
Job Role
At SportyBet, you'd be engaged in the development of microservices in a distributed deployment environment. The role involves working on the core logic of complex systems which are accessed millions of times every day. Since the system was developed from scratch about three years ago, you will be working with the latest technologies, free from dealing with outdated legacy code. They are hiring Mid and Senior level Engineers in Central and Latin America with a focus on expanding their tech team in the Americas by 2023.
Technical Requirements
The potential applicant should preferably have experience in Spring Boot, Spring Cloud, Spring Data and iBATIS. Proficiency in designing highly transactional systems, applying analysis/engineering functions, Object-Oriented Design (OOD) and analysis. Experience in RabbitMQ, MySQL, Redis, Docker, Kubernetes and AWS Cloud is a plus. The applicant should also have good communication skills and the ability to work independently.
Responsibilities
Your key responsibilities would include developing scalable mobile internet backends for the numerous users, collaborating with the product owners and other team members to decide on new features. You'd also be expected to participate in all the team ceremonies including planning, code reviews, and product demonstrations. Finally, the role could possibly include on-call duties, based on the team and tenure.
Benefits
Besides competitive salary, SportyBet also offers quarterly and flash bonuses, flexible working hours, education and referral bonuses. Other perks include 28 days paid annual leave, 2 company retreats every year and top of the line equipment provided by Hofy. Employees will also receive payments via DEEL, a world-class online wallet system.
Application Process
The interested candidates can apply through the weworkremotely.com link mentioned at the end of the job post. The interview process includes a HackerRank test, a remote video screening, followed by interviews with three team members. Successful candidates will then move to the pre-offer call stage, after which an ID check will be conducted via Zinc.
This job offer was originally published on We Work Remotely