SportyBet: EU Automation QA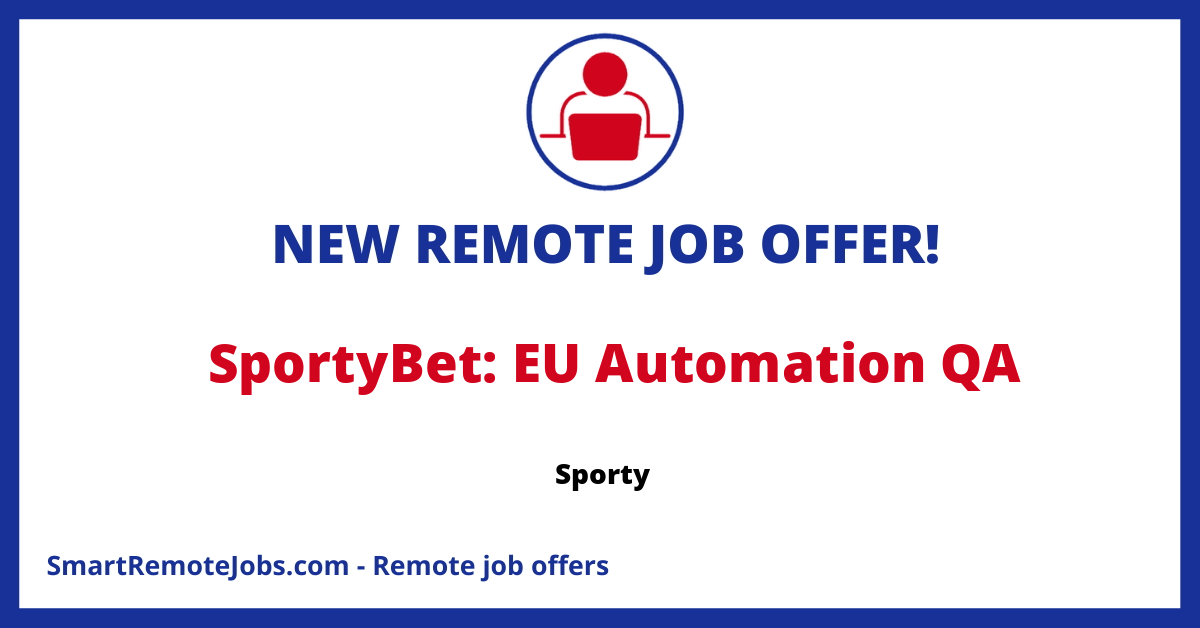 Company Overview
Sporty is a company running some of the most popular sites on the internet, particularly in the countries they operate in. Their headquarters are situated in London. They are known for their supportive attitude toward their QA team members, offering them the decision-making power they need to enforce quality.
Job Role and Stack
The company is seeking a Quality Assurance (QA) professional for ensuring the quality of every release. The successful candidate will be using Python and Java programming languages, MySQL and MS SQL databases, AWS, Jenkins, K8s devOps, and Vue.js front-end among other tools.
Responsibilities
The QA is expected to be involved in various stages of testing, creating automated test cases, tracking and analyzing tests, recording product issues and giving feedback for corrections. The candidate will also be responsible for sharing test-related information, developing automated tests and test frameworks, and improving the Continuous Integration pipeline. Reviewing designs and code by others and providing constructive feedback is also part of the job role.
Skill Requirements
The candidate must have a minimum of 2 years of testing experience and a BS/MS in Computer Science, Information Systems, or Electrical Engineering. A working knowledge of Python & Java and familiarities with various test tools and tests are mandatory. Experience in developing and running a Continuous Integration system is required along with familiarity with REST APIs, Mobile UI/Function, and MS SQL/MySQL. Docker, Kubernetes, Jira, and Jenkins familiarity would be advantageous.
Benefits and Interview Process
Sporty offers several benefits including quarterly and flash bonuses, flexible working hours, education allowance, referral bonuses, paid annual leaves, company retreats, and top-of-the-line equipment. The interview process involves a HackerRank Test, remote video screening with the Talent Acquisition Team, remote video interview with team members, pre-offer call with Talent Acquisition Team, and ID check via Zinc.
This job offer was originally published on We Work Remotely