Luzzotica LLC: Short Form Video Editor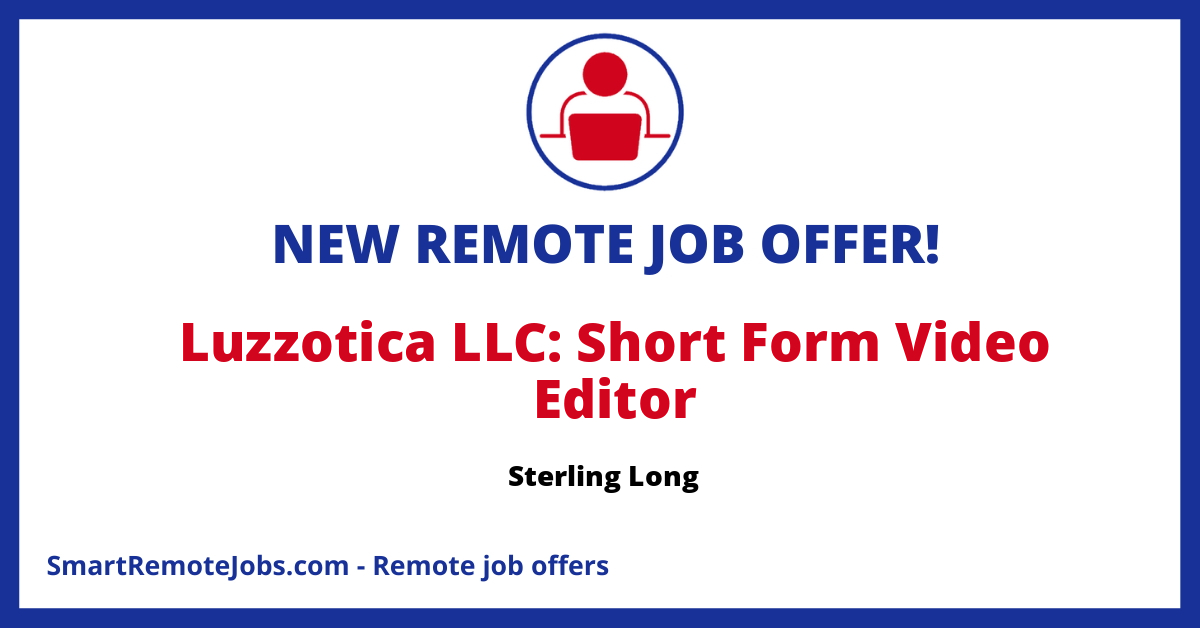 About Sterling Long
Sterling Long is a Software Consultant and High Performance Coach. Based in Utah, he is passionate about honesty, integrity, ambition, clarity, relationships, and family. His work revolves around creating videos on Fatherhood and High Performance with a goal to inspire people to reach their potential. He believes in helping people understand their capacities and aptitude to rise above hindrances and build a life that supports their dear ones.
The Position
Sterling is in search of a Contract editor with substantial experience in editing and motion graphics, preferably in premiere and after effects. The role demands prompt and consistent communication, uncompromising attention to detail and a firm commitment to delivering a high-quality product. The desired style is a blend between Alex Hormozi videos and this specific Instagram reel. The selected individual would be responsible for 15-30 edits a month.
Who You Are
The ideal candidate would possess advanced proficiency in motion graphics, ensuring effective visual storytelling in short-form videos. They should have a knack for music curation and sound effect integration, ensuring Sterling's videos resonate and create an emotional connection with the audience. Exceptional skills in prompt and consistent communication are paramount, ensuring smooth collaboration and inevitable progress.
Application Process
If you are interested in this job opportunity, you are invited to submit your application online on We Work Remotely's web page. Selected applicants who are a fit will be emailed with further details for a test edit.
This job offer was originally published on We Work Remotely