Native Android Developer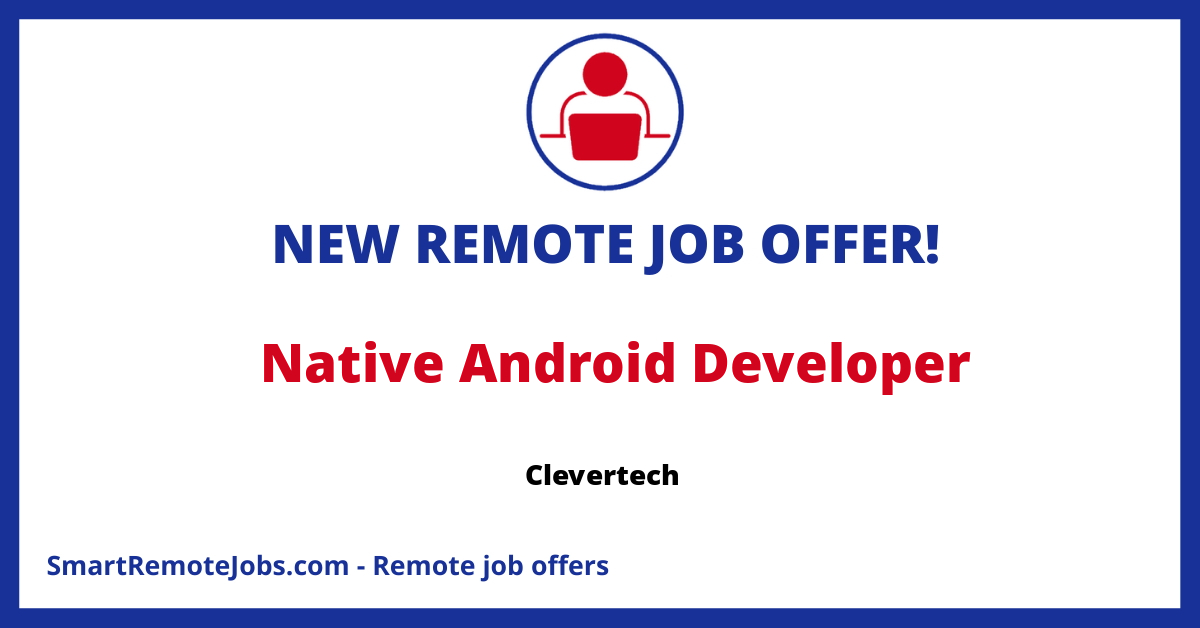 Experience Remote Working with Clevertech
Clevertech offers a remote work experience done right. With over 20 years of remote experience, it consists of more than 500 fully remote staff. The company is known for building vibrant relationships while providing exceptional career growth opportunities. It prides itself on working with amazing clients on ambitious projects.
Projects at Clevertech
Enterprise companies seek Clevertech's services to help them launch innovative digital products for interactions with hundreds of millions of customers, transactions and data points. The nature of problems they solve every day are real and require creativity, determination and grit. Clevertech is creating a culture that fosters experimentation and personal growth while challenging norms. It serves variegated industries such as Logistics, FinTech, Transportation, Insurance, Media, etc.
Who Should Apply
Applicants for Clevertech should ideally have 7+ years of professional experience, including senior-level experience in mobile development with apps on the app store having over 100 reviews, 5+ years of production-level software development experience. Recent experience with RxJava and strong design and coding skills (particularly with Java/Android) is also expected. A Bachelor's degree in computer science, mathematics or related fields or equivalent work experience is required. Proficiency in both written and verbal English is necessary.
Why Clevertech
Working at Clevertech allows you to dedicate 100% to one project at a time in order to enhance your skills, innovate and grow. You'd be a part of a talented team of friendly senior-level developers working on projects that employ cutting-edge tech. Clevertech believes deeply in constant evolution and mastery. The result of working here means producing meaningful work, having pride in what you create, and making waves in various industries under transformation.
This job offer was originally published on Jobicy