ShipHero: Senior Data Platform Reliability Engineer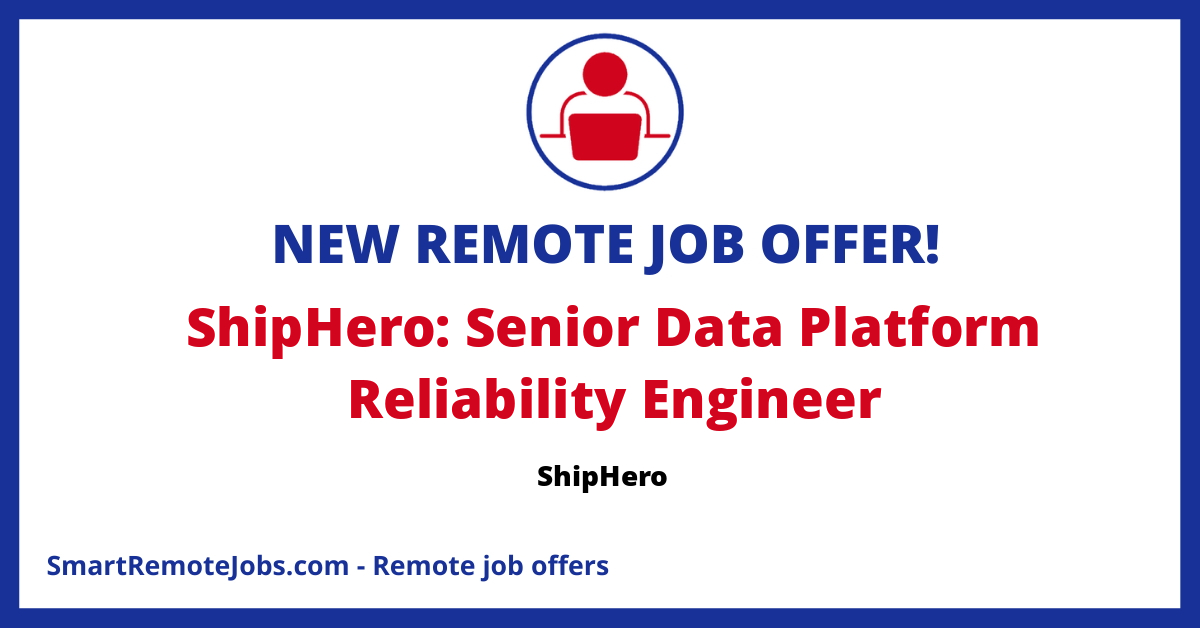 About the Company
ShipHero is a software platform trusted by hundreds of e-commerce companies to run their operations. They ship approximately US$5 billion worth of e-commerce orders per year for clients who sell on platforms like Shopify, Amazon, Etsy, eBay, WooCommerce, BigCommerce, and more. ShipHero aims to help businesses grow by providing a reliable and fast platform that solves complex operational problems.
Company Culture and Team Structure
The company maintains a fully remote team, always has been, and heavily depends on video chat and Slack for communication. They foster a culture that champions asynchronous work, aiming to give their team members large uninterrupted time to focus and cater to deep work. Their culture aims to bring together passionate, talented people who can collaborate to achieve great results.
About the Role
ShipHero is hiring for the role of a Senior Data Platform Reliability Engineer. The job involves improving and extending ShipHero's existing data infrastructure. The engineer will also support teams in enhancing the performance of reports, listings, searches, and other data and analytical services. Collaborating with the DevOps team will also be crucial to identify and fix present and future data infrastructure performance or reliability issues. Additionally, the role requires working knowledge of ETL and streaming solutions.
About the Candidate
The ideal candidate should have a solid understanding of stream processing and operating streaming solutions. They should be well-experienced in operating and improving the reliability of data storage and processing systems, along with operational optimization. Experience in planning, provisioning, scaling, and maintaining reliable data processing systems in AWS or GCP is a must. Familiarity with Python and maintaining ETL jobs would be an added advantage.
The Perks
ShipHero offers several perks including a $2,500 fund to buy any necessary equipment for the job. The company provides 20 paid vacation days on top of New Year and Christmas holidays. Conference days do not count against vacation days, and the company encourages continuous learning by paying for courses and conferences.
This job offer was originally published on We Work Remotely