Diply: UX/UI Designer - CANADA ONLY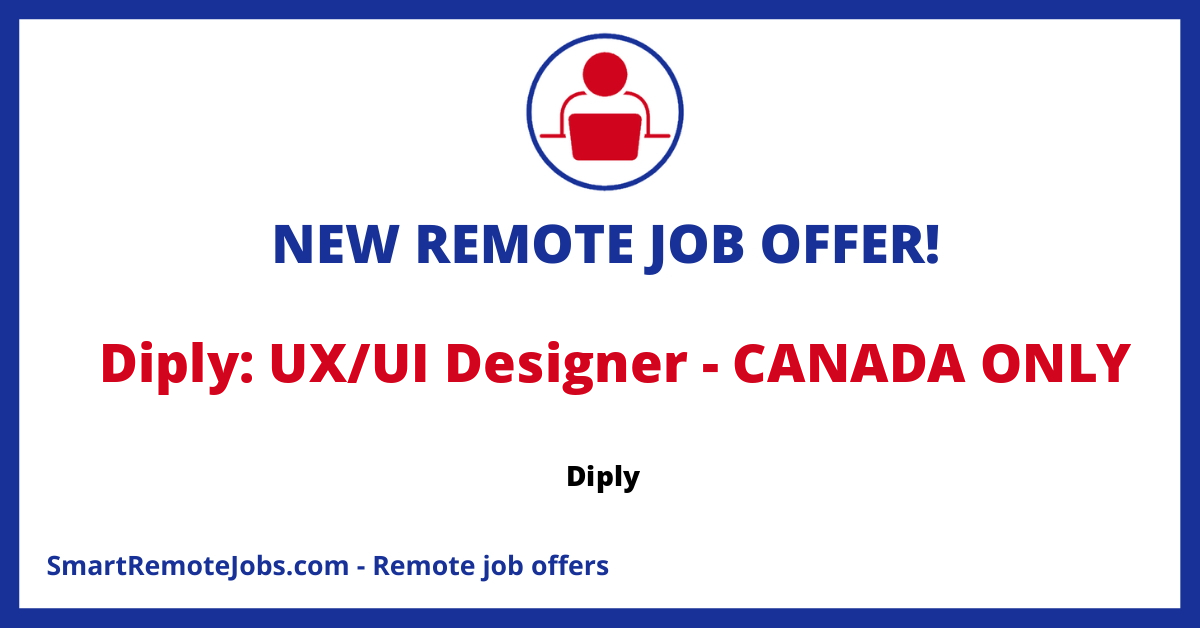 Job: Remote UX/UI Designer at Diply, London, Ontario
Diply.com is actively seeking applicants for a UX/UI Designer role. It's crucial to note that this is strictly for interested applicants who are currently residing in Canada. The ideal candidate for this position is someone who is passionate about aesthetics and the user experience. If you enjoy trying out new things and genuinely care about delivering quality visual designs, you might be the person we're looking for.
At Diply, we create, distribute, and manage premium content across multiple social platforms and publisher sites. Our ideal UX/UI Designer must stay updated with what's trendy and the happenings in the influencer/video creator world. We want someone excellent in designing many different moving parts to meet our clients' needs while maintaining functionality and appeal.
Core Values
We value innovation, adaptability, creativity, and independent team players. These core values keep us steady as a completely remote company where we emphasize innovation, growth, and collaboration across our various properties.
The Role
Your role will involve working with engineers, product managers, designers, and management to brainstorm design ideas. You'll gather and evaluate user requirements in collaboration with other team members. You'll give direction for design projects, maintain productive communication with the team and management, and make necessary layout adjustments based on user feedback.
Suitable candidates should have at least 2 years of proven experience as a UI/UX Designer. A background in video, social media, and/or the influencer world is a plus. You must be exceptional in using current design tools or capable of learning and mastering them, and good verbal and written communication skills are essential. You should be able to meet deadlines, think creatively, and deliver impressive concepts.
For the compensation and benefits, Diply offers a competitive base salary, 100% paid employee and dependent health & dental premiums, generous leave policies. Flexible time-off policies and work-from-home benefits are also a part of the package.
If you believe this role matches your expertise, experience, and aspirations, we are looking forward to receiving your resume and portfolio. Please note that your application will not be considered without a portfolio.
Diply is committed to employment equity and encourages all people, women, visible minorities, persons with disabilities, and persons of Aboriginal descent to apply.
This job offer was originally published on We Work Remotely