Marketing Program Manager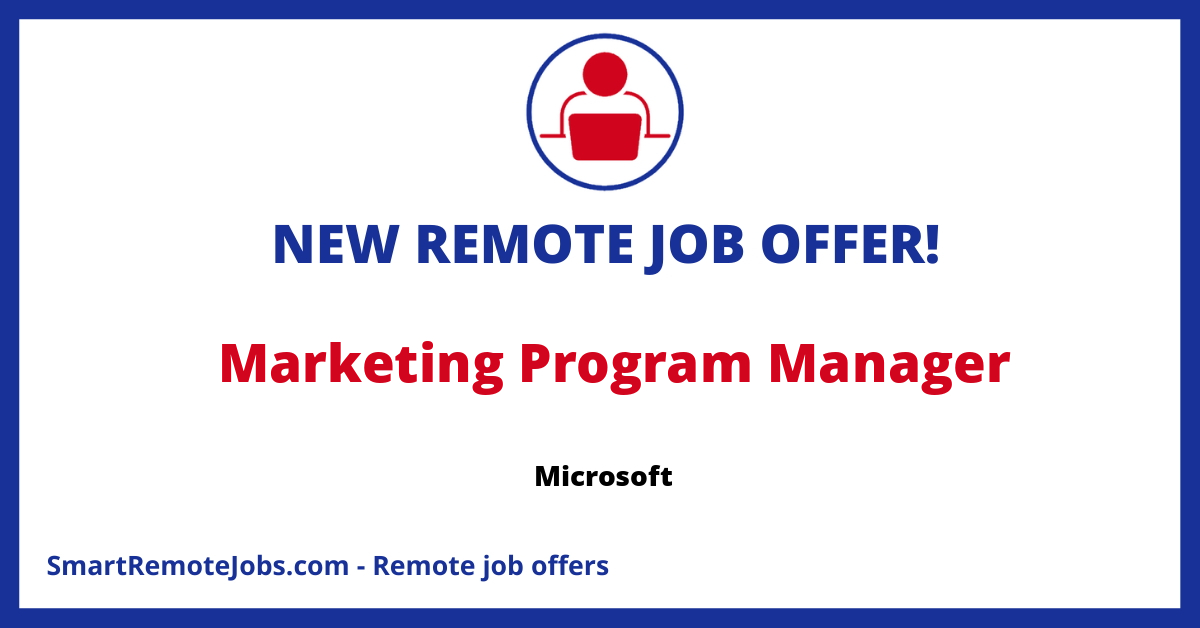 Job Opportunity: Marketing Program Manager
An exciting opportunity has surfaced to join an enterprise tech client's Category Management team as a Marketing Program Manager. The new role requires creative and out-of-box thinkers passionate about crafting a better future.
Team Management Responsibilities
As part of the team, you will work on overall field readiness, strategy, planning, and execution. You will be required to update and maintain SharePoint. Taking meeting notes and delivering within a 6 hours window to the category team will be key. You will also manage the team calendar and ensure all attendees are present for meetings.
ROB/Event Management
In ROB/Event Management, you'll be responsible for facilitating overall program and business management. Driving planning and timeline alignment will be crucial. You will handle event planning logistics, creating vendor teams, and managing the rhythm of the business calendar. Attendance at events as needed is required.
Community Management
In Community Management, drive necessary content, tools, and meetings to determine field needs. Maintain the who's who document by engaging the R6 leads. Build and provide content for a weekly newsletter. Create and maintain a guide featuring available tools and resources. Consolidate and summarize best practices and develop forums for it. Maintain the program and offer map.
Preferred Skills and Experience
Preferably, the candidate should have minimum 7 years of program management experience and 5 years each of category marketing and data analysis experience. Strong cross-functional communication skills, experience working for Microsoft or other enterprise tech companies is preferred, and a bachelor's degree.
Company Highlights
The company embraces work-life balance and priorities employee's well-being. It promotes learning and diversity culture. Comprehensive benefits package, Encourages innovation and experimentation, emphasizes and rewards collaboration. The job also comes with a remote work setup.
The compensation range for this position is between $115,000 to $135,000.
This job offer was originally published on Jobicy