Ash & Erie: Marketing Coordinator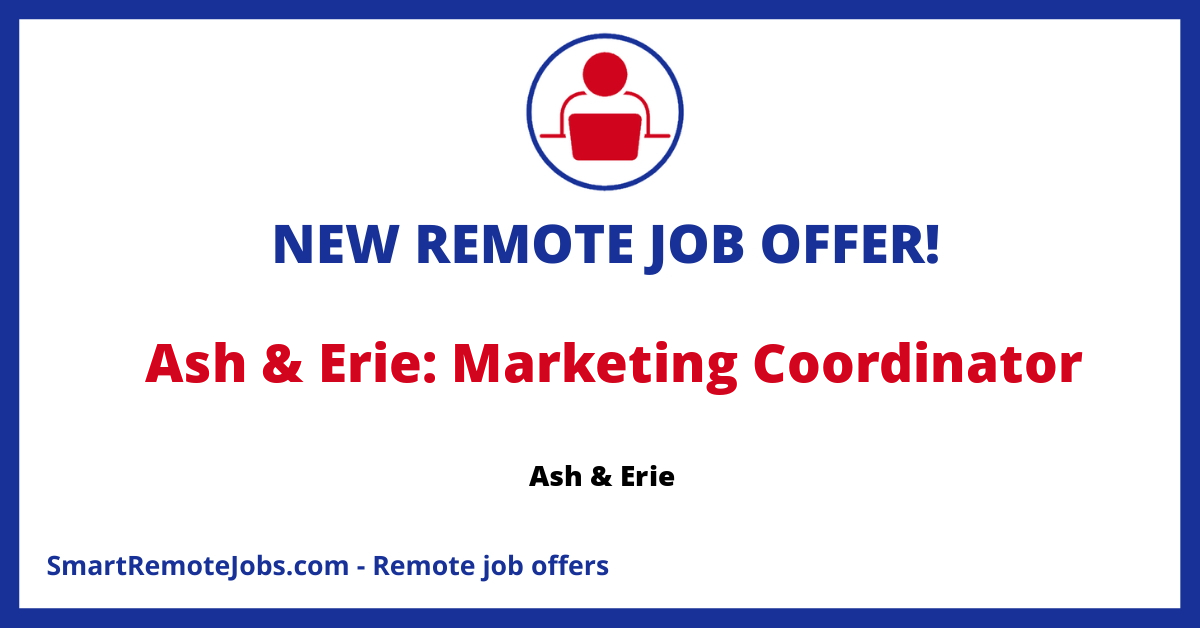 Ash & Erie, First Major Brand for Shorter Men
Ash & Erie, originating from Detroit, is the first dedicated major brand specialising in fashion for men 5'8" and below. Their mission goes beyond offering patterned shirts and fitted pants but aims at inculcating confidence in shorter men with products tailored made for their height. This brand positioning is a unique one, founded on the belief that their height is perfect.
Role of a Marketing Coordinator
The company is currently seeking the assistance of a Marketing Coordinator who is keen on aiding the brand's expansion through paid marketing endeavors, partnerships and social media. The person in this position will play an instrumental role in the marketing operation of this fast-growing ecommerce company. They are expected to show initiative, take on considerable responsibility and drive key parts of the marketing efforts from the initial stage.
Responsibilities
The successful candidate will have an array of tasks including planning and scheduling product and lifestyle photoshoots, alongside working with the co-founder and paid agencies on the brand's paid marketing strategies. They will also be expected to manage organic social media channels, identify new marketing channels and assist with site improvement. These tasks aim at boosting sales and improving customer satisfaction.
Desired Qualities and Experience
An ideal candidate would be someone with 2-5 years of experience who thrives in a fast-paced environment and shows eagerness to try out new strategies. Experience in marketing or growth in a startup environment would be beneficial, specifically within a digitally native consumer brand, preferably within the apparel industry. Strong knowledge across full DTC marketing funnel, including customer acquisition, conversion, and engagement, as well as across the marketing mix is a must have.
This job opportunity is open to applicants based anywhere in the United States and offers the flexibility to operate remotely. Applicants who believe they are a good fit are encouraged to apply for the position.
This job offer was originally published on Jobicy