Design Engineer, Web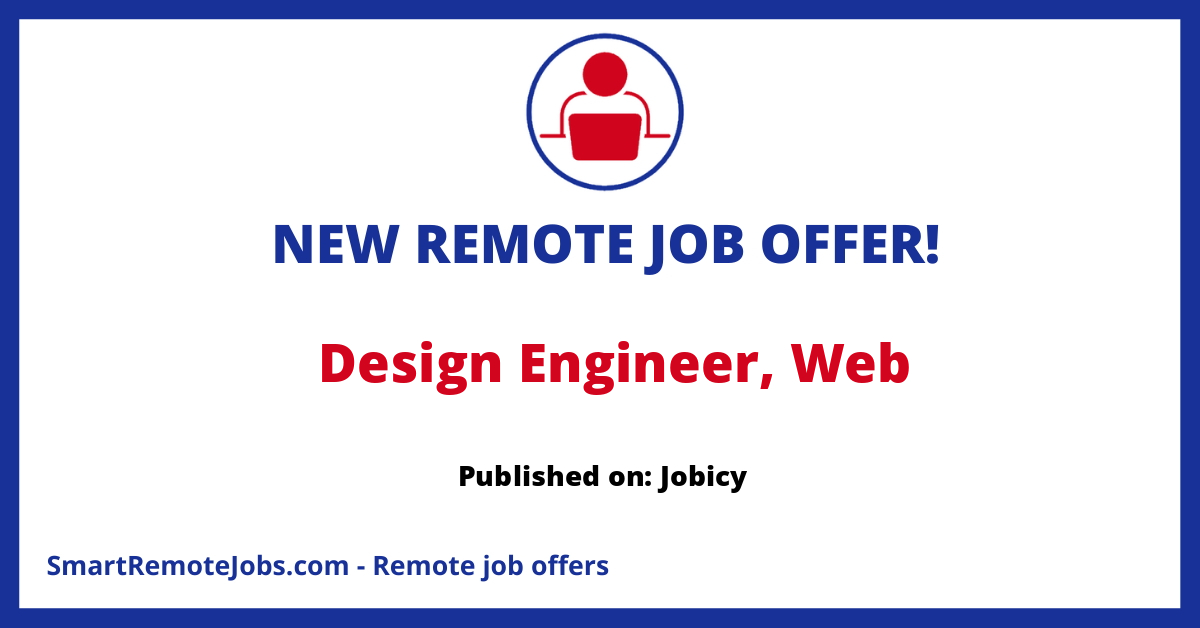 About Retool
Retool is a company focused on revolutionizing the way software is constructed. They have crafted the quickest method for developing internal applications, saving businesses time, money and engineering efforts. Whether for refunding orders, managing marketplaces, introducing new features, analyzing transactions, or providing customer support, Retool simplifies and speeds up the process of building internal tools.
Mission
The company believes it can shape the future of software development by acting as a force multiplier for developers, accelerating their production speed. To fulfill this mission, Retool is seeking cooperative individuals to build a top-tier team.
Why Retool is Hiring
Retool caters to thousands of customers who depend on their platform for their business needs. These range from startups to Fortune 500 corporations. Despite their growth, much opportunity remains for Retool to showcase their product's value and their influence on their customers' businesses.
The Role
Retool is looking for a full-stack web engineer to enhance their web presence, which is typically the first impression potential customers get of Retool. The goal is to create an interactive, informative, user-friendly and aesthetically pleasing web presence that provides a smooth transition into using their software.
Job Description
The engineer will be in charge of executing projects throughout all the company's web interfaces, collaborate on design tactics, communicate technical compromises, audit the current tech stack and content management infrastructure, and formulate a scalable growth plan. They will be expected to focus on the details, whether it includes implementing a React animation, reducing loading times, or enhancing the build pipeline's reliability.
Who They'll Work With
The full-stack engineer will work with a small team of professionals focused on Retool's web presence. They will closely collaborate with the design, marketing, growth departments to create a powerful platform that enables the company to bring new features to the market, deliver content to customers and community, and ensure that visitors can discover and learn about Retool.
Skills and Experience
The role requires over 4 years of experience with web standards and the modern full-stack web environment. Deep knowledge of Jamstack paradigm, including Gatsby and Next.js frameworks, Contentful CMS platform, performance optimization, and web accessibility standards are also necessary. The ability to manage many concurrent projects in a fast-paced, high-growth startup setting is also important.
Benefits
Retool provides generous benefits to its employees. They are currently only able to employ in the US and UK.
This job offer was originally published on Jobicy