Happyforms: WordPress MacGyver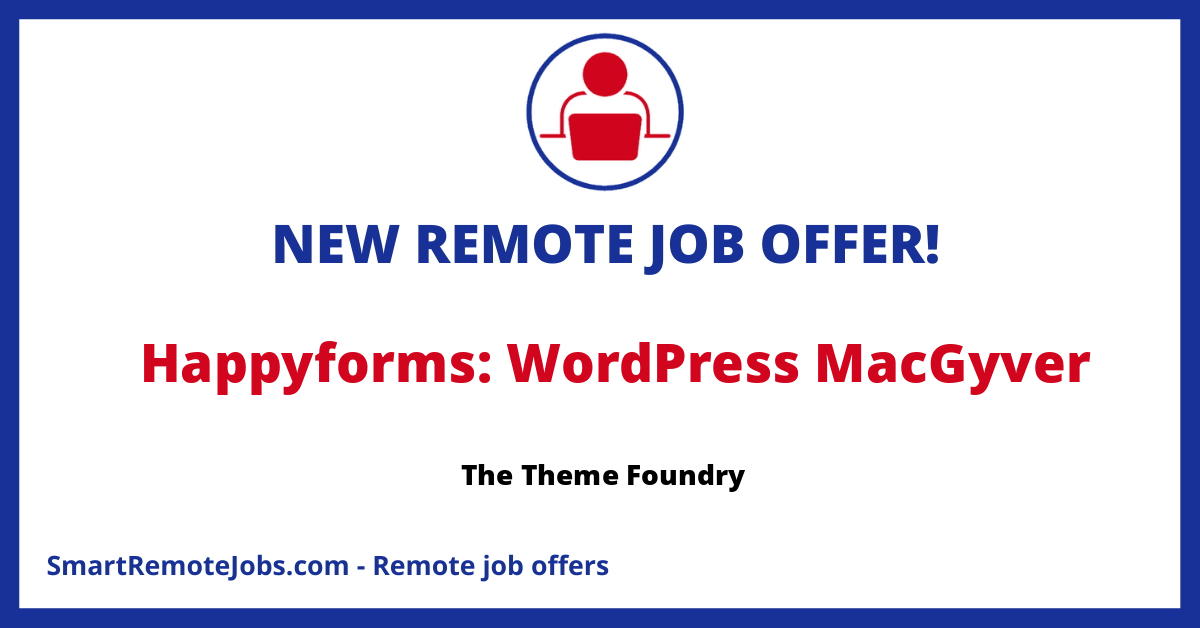 Job Opportunity: WordPress Developer
A compelling opportunity has presented itself to single-handedly spearhead the growth and development of two WordPress businesses, Happyforms and The Theme Foundry. Both businesses boast excellent design and a loyal customer base, but have experienced stagnation over the past couple of years. This role offers the thrilling prospect of reigniting the businesses' potential for significant growth.
The successful applicant will replace the current team of two developers, managing both businesses solo. While routine updates and customer support form a part of the responsibility, the main goal is to devise and implement a strategy for business growth.
Required Skills
A go-getter attitude, efficiency, attention to detail, and a fast-paced work ethic are desired attributes in the suitable candidate. An inherent sense of curiosity is welcomed, along with a strong orientation towards getting things done in a timely fashion. We value autonomy and expect that the person who steps into this role will relish decision-making. Great written communication skills are a must.
Optimally, you're an experienced full-stack WordPress developer equipped with a keen sense of design and a business mindset. Even if you're not a developer, you can still put forth an effective plan to address this requirement.
Compensation
The compensation package comprises an annual salary of $40,000 USD plus profit share on any profit growth you create.
How to Apply?
Send a carefully crafted and inspired application letter that effectively explains why you're the best fit for the job. Ditch the clichés and present a unique application that stands out. You can email your application to jobs@thethemefoundry.com. This is a 100% remote job, so you can live and work from anywhere. NB: Ensure to pay attention to detail.
This job offer was originally published on We Work Remotely