Contra: Freelance Lead Generation Expert for Design Agency at Intent UX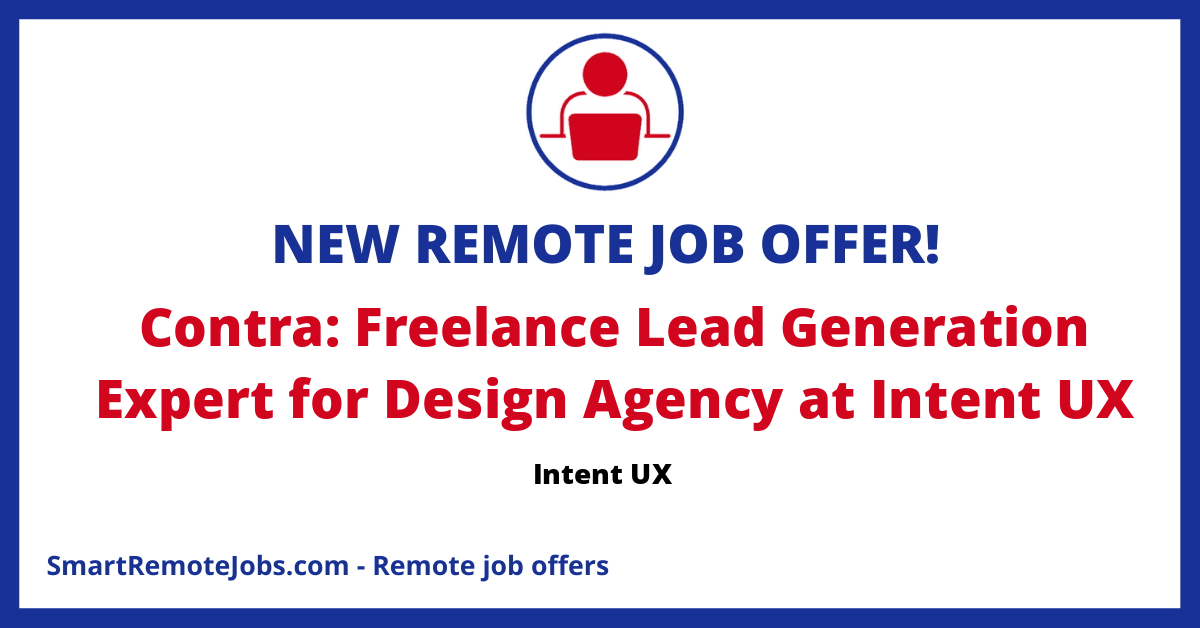 Job Opportunity at Intent UX
Intent UX, located in San Francisco, CA, is offering an exciting job opportunity for professionals possessing substantial skills in lead generation. The company is actively seeking someone who can boost its customer base by directing high-quality, targeted leads towards its landing page. Their intent is ultimately to have more sales calls booked, which will immensely help in expanding their work scope.
The company specializes in UX audits and re-design for SaaS software companies. Through this role, Intent UX is planning to experiment with specific ad platforms, precisely leaning towards LinkedIn. The company is keen to have more calls booked quickly, meaning the professional would need to employ impactful strategies for quick results.
In this position, it's crucial to understand what isn't required as part of the job role. This primarily includes Graphic Design, Copy Writing, Ad creation, Landing page setup, Funnel Setup CRM setup, and Email marketing. Thus, applicants are encouraged to focus solely on lead generation.
To apply for this role, candidates are lead to the application page housed at WeWorkRemotely. It is a golden opportunity to work with a renowned company, helping them expand their customer reach.
Those interested and capable are invited to open discussions. The company has requested potential applicants to reach out to them on Contra to set up a conversation.
Please refer to the application link for further details on the job posting and to apply: https://weworkremotely.com/remote-jobs/contra-freelance-lead-generation-expert-for-design-agency-at-intent-ux
This job offer was originally published on Jobicy