RemoteMore: Python Developer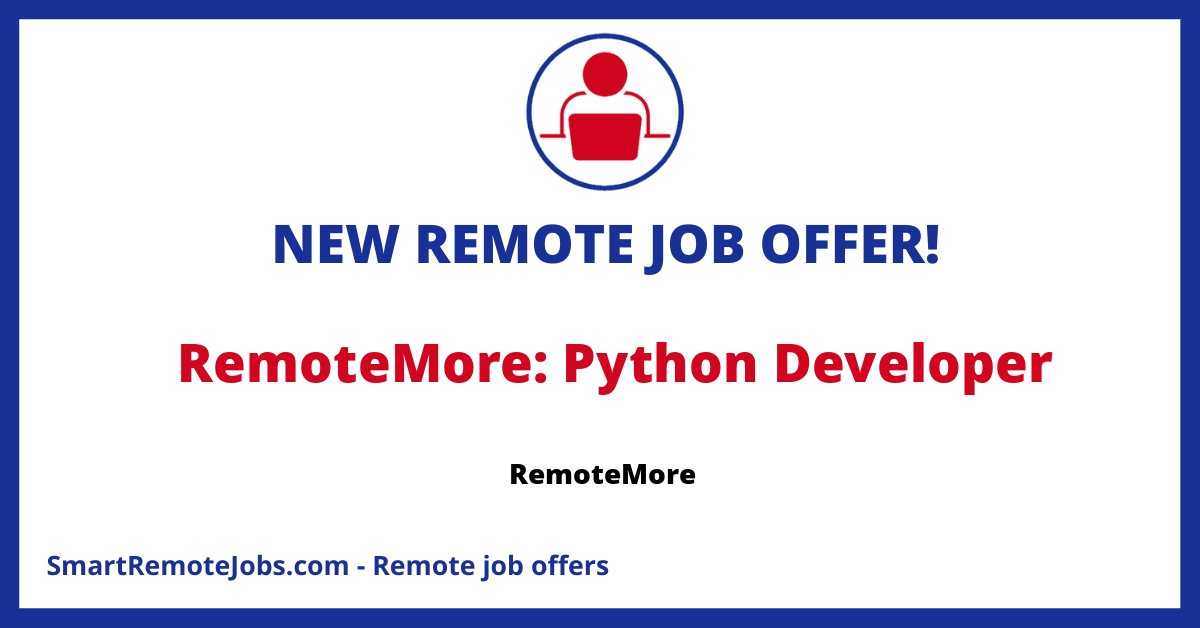 RemoteMore Python Developer Jobs
RemoteMore, a Berlin and Chicago based service, is assisting a top-ranking tech company in hiring Python developers. The positions available are for both its European and US teams. Through the application process, developers will be placed in teams that best match their level of experience and technical background.
The tech company promotes a culture that values results over hours worked. Emphasizing the importance of a good work-life balance, this multi-faceted tech company encourages professionals to work at their convenience from the comfort of their homes or other preferred locations. As such, the position is entirely remote and full-time.
Job Requirements
Applicants are expected to have strong technical expertise including proficiency in Python. Those possessing advanced knowledge of Python frameworks; Django, Flask etc; and AWS/Azure/Firebase will be preferred. The position is open for intermediate and senior-level developers with 2+ or more years of experience. Developers are also expected to demonstrate effective communication skills, the ability to work remotely and contribute individually, and a good command over English to be a part of an international team.
Why Choose RemoteMore?
At RemoteMore, developers get the opportunity to work from anywhere they prefer. The company offers competitive compensation, and this particular role also presents the chance to work alongside other top developers in a highly professional environment. Moreover, it's a job where your work can truly make a difference.
To apply for the job, interested candidates can register with RemoteMore and follow the apply button. Don't miss this exciting opportunity!
This job offer was originally published on We Work Remotely