zero44 GmbH: Ruby Backend Web Developer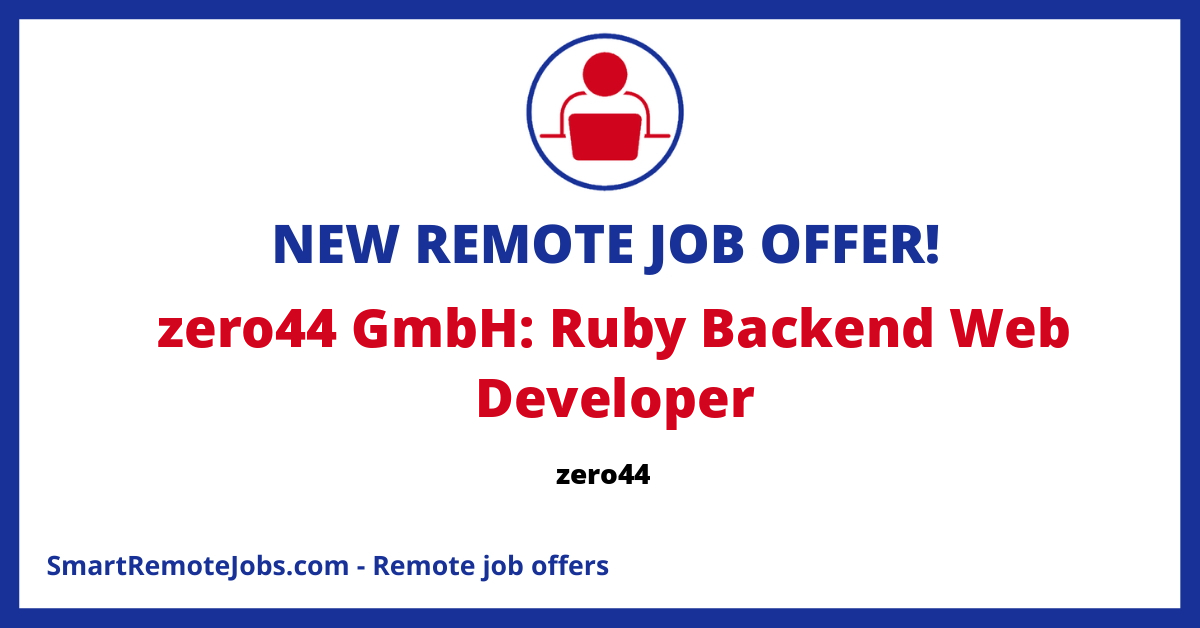 About zero44
zero44 is a B2B SaaS start-up focused on developing software solutions for the maritime industry. Their software aids in the management and compliance with carbon regulations on a vessel-by-vessel, charter-by-charter basis. Their goal is to simplify the way the maritime industry manages the EU Emission Trading System. The company report substantial interest from the industry and are venturing into team and product feature expansion after their first successful year.
The Mission
The individual who joins them will collaborate with the product and technical teams to ensure top quality results. This will involve driving the entire product development flow, from design and development to deployment and maintenance. As a rapidly growing company, the tech stack is frequently changing. This is seen as an opportunity for the person taking the role to make an impactful contribution.
The Profile
The ideal candidate is a back-end engineer who can create digital products and applications from scratch. They should have experience shipping large, web-based applications, designing complex data structures, writing complex relational database queries, and integrating complex third-party APIs. In addition, they should be comfortable making technology decisions in a fast-paced start-up environment and have a keen sense of problem detection and improvement within data structures.
Personality and Benefits
The ideal candidate is self-driven, a team player, who sees things through from start to finish. Excellent communication skills in fluent English and a good sense of humour are also desirable. Benefits include helping clients transition to carbon zero, becoming a key member of the company, flexible home office rules and working hours and occasional trips on the ships they help manage. The office is located in Prenzlauer Berg, in the heart of Berlin.
Company Background
zero44 was established in January 2022 with the mission to help the maritime industry reach carbon zero with digital solutions. Based in Berlin, Germany, they are backed by Flagship Founders, a company builder dedicated to digitising the maritime industry. They believe that action needs to be taken to prevent further climate crises and aim to make a significant contribution by offering their skills and dedication.
This job offer was originally published on We Work Remotely