Realiste: Marketing Team Lead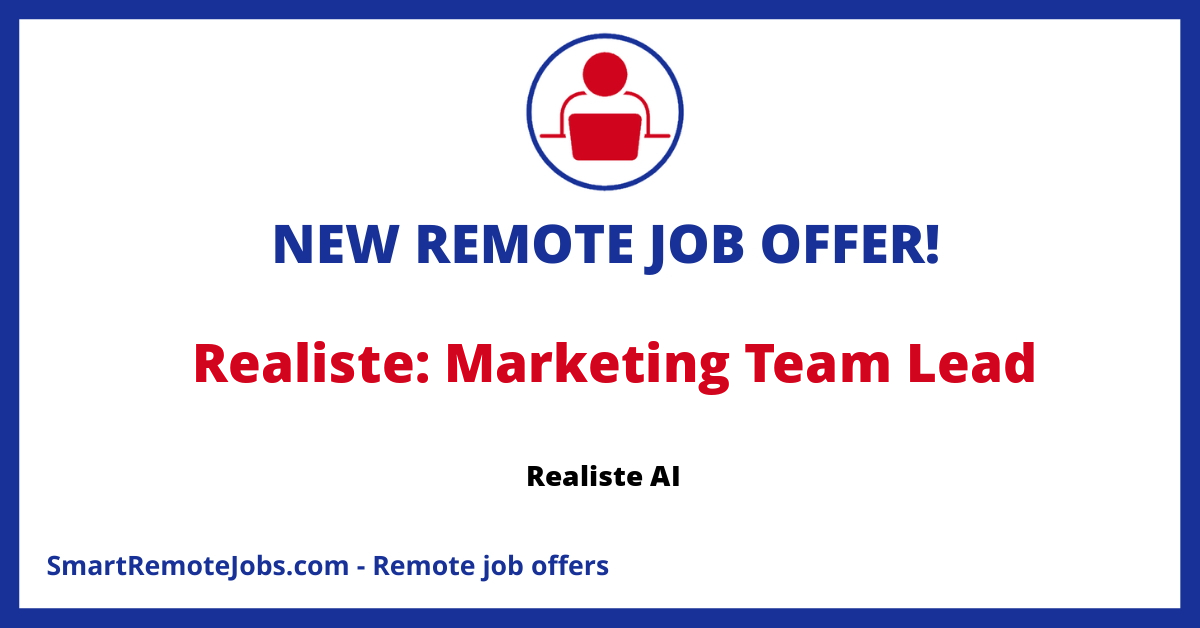 About Realiste AI
Realiste AI is a leading innovative platform in the real estate investment industry. It prides itself on providing seamless investment processes in real estate for both private and institutional investors across various global cities. Its unique method of curating and ranking investment opportunities, through the use of superior AI technology, contributes to its rapid growth and reputation as the real estate equivalent of Google.
Job Opening
Realiste AI is seeking a dynamic and result-driven Team Lead for the marketing department. Applicants need to manage a team of up to 9 people, overseeing KPIs, tasks, and the department's performance reports. The job also involves elements of hiring and firing. Salary ranges between 1.5k to 3k USD monthly.
Benefits Offered
Realiste AI offers opportunities for unlimited career growth, providing the professional tools needed to achieve high-quality results. The company's ideal candidate would have a marketing management background, and is well-versed in marketing instruments and terminology, such as ROI, IRR, ROMI, etc. Singularity between the company's market differences and client's demands is seen as an advantage.
Working Style and Principles
Realiste AI prioritises innovation, data-driven solutions and customer satisfaction. It provides ample freedom for its employees to develop their own work systems and encourages the management of company interests over personal interests. Irrespective of one's background, Realiste AI guarantees equality for all its employees. Everyone is also required to be shareholders, ensuring all benefit from the company's gains.
Additional Information
The chosen candidate will have the luxury to work from anywhere in the world, as the company operates across multiple cities globally. The job also comes with potential relocation to Dubai.
Application Process
Potential applicants are required to visit the onboarding page, complete the form with the necessary details, and complete a test assignment. Applicants must also provide accurate information in their application.
Contact Information
For interested applicants, applications can be submitted through the link provided on the weworkremotely webpage.
This job offer was originally published on Jobicy