Toggl: Backend Engineer (Toggl Hire)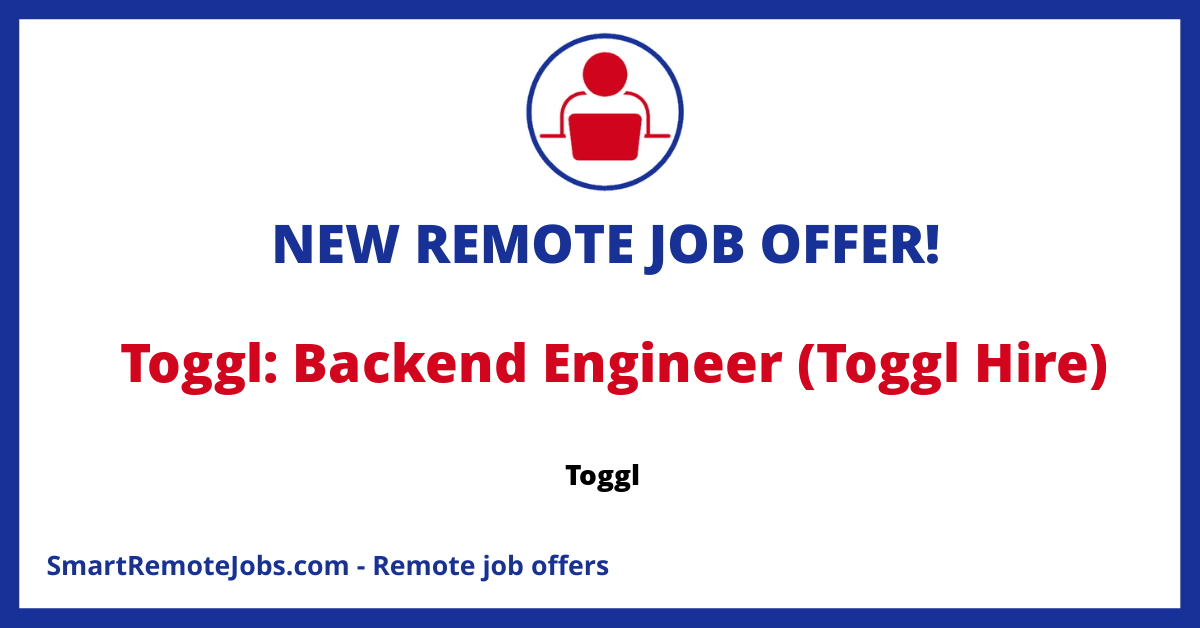 About Toggl
Toggl is actively seeking a talented Backend Engineer to join the Toggl Hire team. The selected candidate will be part of an innovative project that values creativity and effective execution. The position is remote, with the ability to work from anywhere in Europe. The applicant must be thrilled in a dynamic environment and be willing to work with the latest technologies. The gross annual compensation offered for the role is €66,000, reviewed annually based on the company and individual performance. Toggl offers an assortment of benefits as well.
About Toggl Hire
Toggl Hire is a skills assessment platform built to make the hiring process seamless for companies and job seekers. It aims to eliminate the old-fashioned ways of recruitment—no more resumes or cover letters, no more endless hours sifting through applications, no more interpreting past roles. Its goal is to make decisions based on demonstrated skill.
The Role
In this role, the engineer will be responsible for specific areas within the product. The engineer will work closely with other engineers and product managers, utilizing cutting-edge technologies such as Go, PostgreSQL and AWS Cloud Infrastructure to create highly-available RESTful services and back-end systems. Responsibilities include developing, scaling, maintaining backend services, working with multiple teams, and handling technical issues of existing systems.
About You
Toggl is looking for an individual who is passionate about technology and has considerable experience with Go. Required experiences include working with distributed systems, PostgreSQL, AWS Cloud Infrastructure, handling performance and optimization problems, especially at large scale. The individual should also be able to work in cross-teams, improve cross-functional relationships, and contribute to improving the engineering team.
Benefits
Toggl provides numerous benefits, including the freedom to choose work time, 24 days paid time off, in-person team-building meetups, paid sabbatical, laptop budget, home office set-up budget, coworking space membership and home internet service, training, workshops, and conference contributions, and health improvement equipment or service contribution.
This job offer was originally published on We Work Remotely