Accounting Manager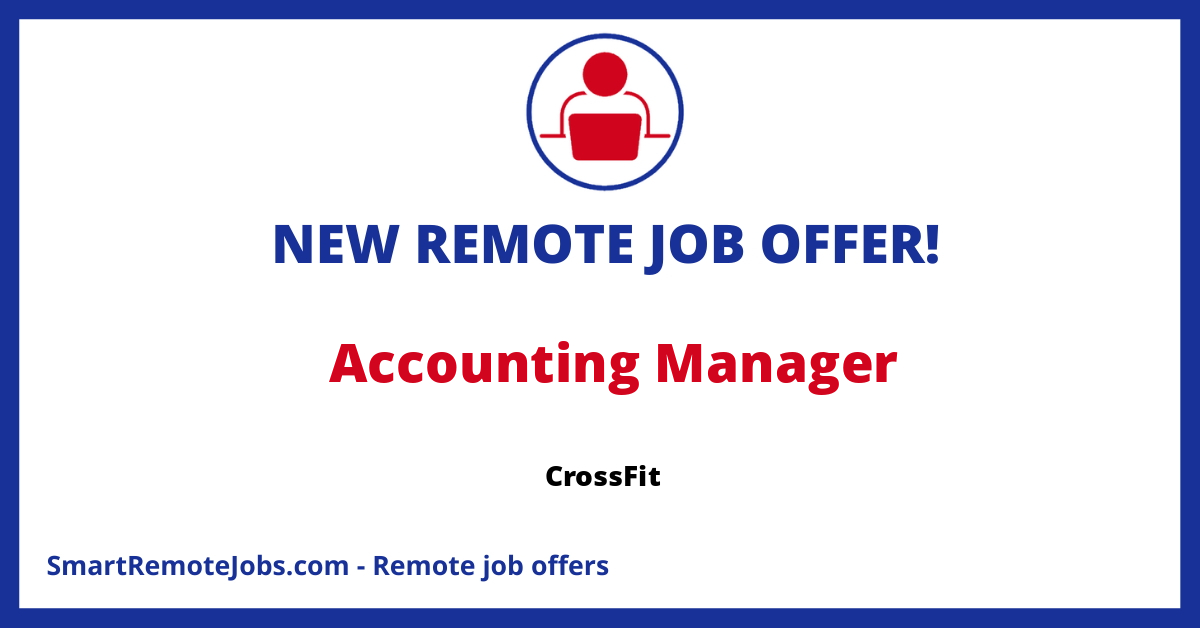 Accounting Manager Position at CrossFit
CrossFit is seeking an experienced Accounting Manager to be a part of their vibrant team. The role calls for handling daily accounting operations as well as month-end tasks. These involve account reconciliations, journal entries, cash reporting, interacting with tax providers and international third-party accounting providers primarily for VAT tax reporting, and performing ad-hoc research and analysis.
The Accounting Manager will be under the direct supervision of the Vice President of Accounting + Controller. They will also work closely with other team members through account analysis, reconciliation, and the development of accounting policies, procedures, and controls. The candidate should possess a sound knowledge of technical accounting, leadership capabilities, a keen attention to detail, and the capacity to handle multiple tasks and set priorities.
Responsibilities
Responsibilities of the role include leading monthly close activities, preparing all monthly journal entries with supporting evidence, analyzing and reconciling all general ledger accounts, recording and reconciling all payrolls, managing two junior accountants, and assisting in audit requests and other assigned projects.
Required Skills and Experience
The ideal candidate is expected to have a strong understanding of US GAAP, financial statements, and accounting concepts. Solid experience with NetSuite and intermediate Excel skills are highly desirable. Strong interpersonal skills for effective interaction with all personnel, alongside adaptability to a fast-paced work environment and exceptional analytical, problem-solving, and organizational skills are also necessary. Professional conduct and the ability to work both as part of a team and independently are also required.
Education and Experience
The candidate should hold a Bachelor's degree in accounting with 7-10 years of accounting experience, preferably at least 2 in public accounting. Having a CPA or Masters is preferred.
Benefits
The successful candidate will be provided with rich medical, dental, and vision plans, unlimited Paid Time Off, a flexible spending account and 401(k) with employer matching at 5%, CrossFit Gym Membership Reimbursement, CrossFit Courses Benefit, and a range of partnership perks.
This job offer was originally published on Jobicy