Missive: Senior Software Engineer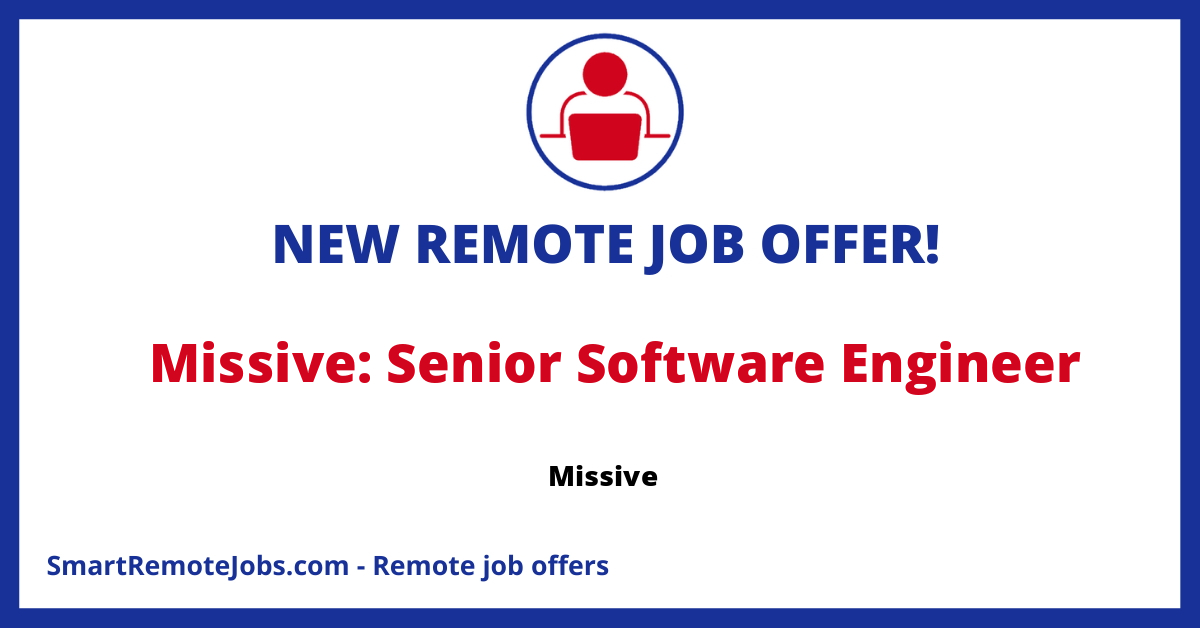 About the Job
Missive, a company with its HQ based in Quebec city, is on the hunt for a staff developer who specialises in Ruby/Postgres. The selected candidate will join a small team of three individuals who are passionate about their work and the product they've developed. They are particularly interested in someone who exhibits significant talent, diligence, and a wide range of development experiences.
About Missive
Missive manages over 5 TB of Postgres data and handles more than 5,000 emails and 50,000 Rails requests per minute while generating over US$ 4 million ARR. Their tech stack includes Ruby on Rails, PostgreSQL, Heroku, AWS, Electron, Cordova, JavaScript, CoffeeScript, and TypeScript.
Why Join Missive
By joining Missive, you become part of a team where every member is valued, and your expertise in Rails and PostgreSQL is highly appreciated. This role promotes a "zero-ish meeting" culture, allowing you to focus solely on the challenging technical issues that truly need your attention. Working in close collaboration with the team means you can actively contribute to product evolution and have a direct impact on the roadmap, code review, and development.
The Benefits
The successful candidate will not only receive a competitive salary, but they will also have the chance to be an integral part of Missive's growth story. With a product being used worldwide, the staff developer role offers a flexibility and autonomy that few others can match, particularly for those wishing to further mastery of Ruby and PostgreSQL. The option to work remotely or in-office is also available.
Application Process
If you're ready for a technical adventure with a dynamic team, apply for the senior software engineer position at Missive today through their listing on WeWorkRemotely.
This job offer was originally published on We Work Remotely