Full Stack Developer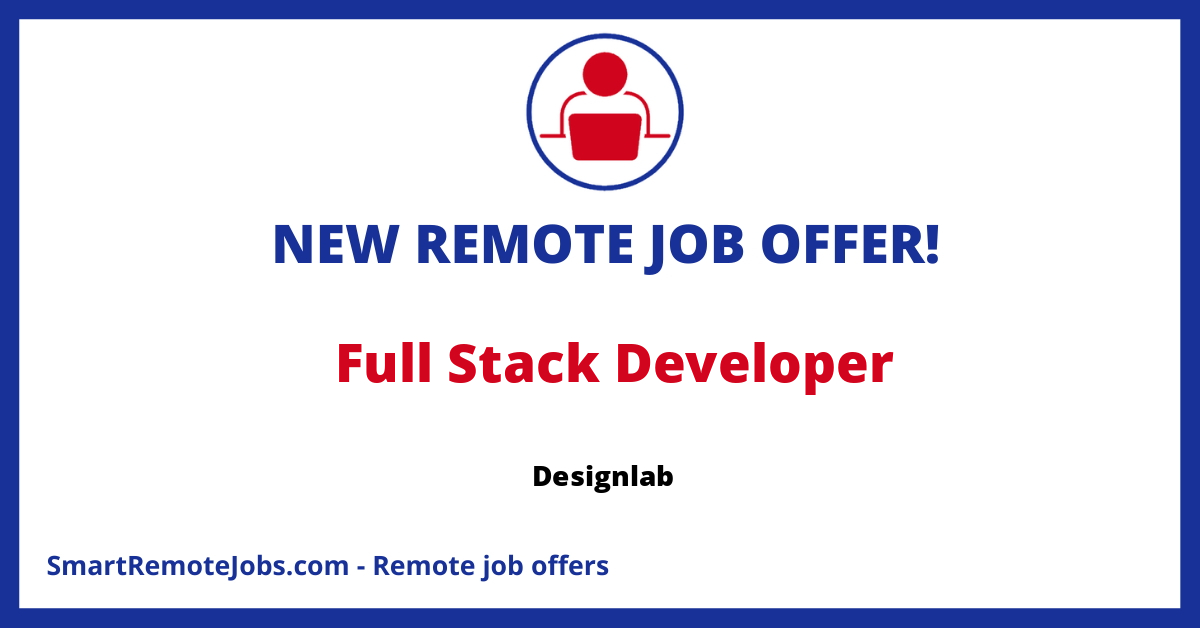 Overview
Designlab, an online platform sought after for quality creative skills training, is in search of a proficient full-stack developer. The chosen candidate will work on improving and expanding their fast-growing online education platform. As part of a product-driven team, the successful applicant will work on various exciting tasks to enhance customer experiences and augment the business processes.
About Designlab
The company offers effective design skills education through online courses, which include hands-on projects, and live mentorship from top designers in the industry. Its UX Academy graduates have made their way to coveted roles at leading companies like Facebook, Microsoft, Sony, among others. With a mentor network comprising over 300 designers from globally recognized companies, Designlab offers a rigorous and outcome-based educational experience.
Job Requirements
The prospective candidate should be detail-oriented with excellent written communication skills and the ability to proactively anticipate issues. Solid experience in building web applications from scratch is required, alongside 5+ years of experience in Django, and 3+ years in front-end application frameworks, particularly React.
Key Responsibilities
The scope of work will include direct coordination with the Head of Engineering and the small engineering team to augment software development. Participation in consistent code reviews, enhancing the existing codebase, and shipping new features and fixing critical bugs in the web application for the popular online courses are among the primary responsibilities.
Perks
The chosen candidate will benefit from a competitive salary and equity compensation, a generous paid vacation policy, retirement benefits including 401k match, health & dental benefits along with a Mac setup of their choice. Moreover, they will have the flexibility to work remotely with a talented, mission-driven team, impacting thousands of paying customers globally through innovations in the online education space.
This job offer was originally published on Jobicy