Group 8A: Email Marketing Manager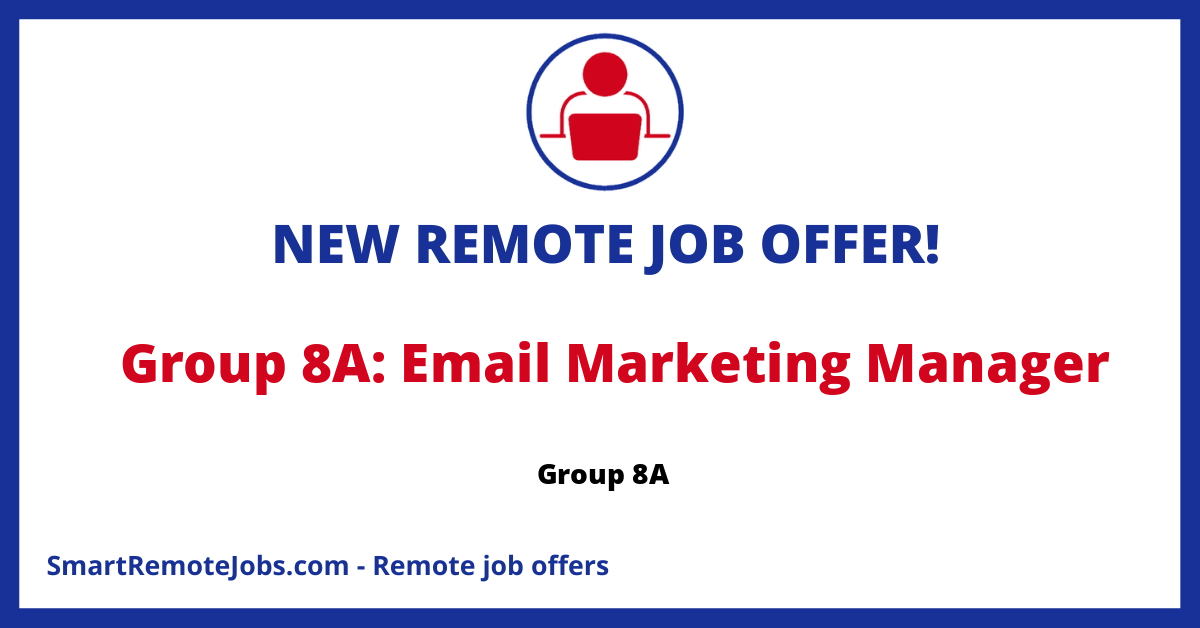 Job Description
Group 8A, a fast-growing digital agency with headquarters in New York City, is hiring an Email Marketing Manager. They require a resourceful, performance-oriented professional with a minimum of 3-5 years of experience in email marketing within a digital marketing agency environment. The ideal candidate should exhibit a deep understanding of email marketing strategies and a strong knack for content creation. This role includes managing and creating email marketing campaigns for various e-commerce clients to drive client growth and retention.
Duties and Responsibilities
The role entails overseeing the creation, development, and management of email marketing campaigns ensuring alignment with each client's brand, audience, and business objectives. The successful candidate will devise comprehensive email marketing strategies, including segmentation, email design, content creation, and testing methodologies. They will monitor and analyze campaign performance data, preparing reports, and making informed recommendations for continuous improvement. The candidate will collaborate with account managers, design, and paid media teams to ensure the campaigns are innovative and meet client KPIs.
Qualification Skills
The candidate should have prior experience with the Klaviyo Email Marketing Platform and if possible, the Attentive Email & SMS platform. They should be highly motivated and a self-starter, capable of working in a fast-paced, team environment. Other essential skills include organizational, follow-up, problem-solving skills, and keen attention to detail. Excellent verbal, written, and overall communication skills are also crucial.
The Company - Group 8A
Group 8A offers a healthy mix of competitive benefits with a focus on empowering its employees to deliver their best work. They also invest in their employees' professional development and well-being. The company maintains its competitive edge by staying current with the latest trends, best practices, and technologies in email marketing and digital marketing. They are an equal opportunity employer where all applicants are considered without regard to race, color, religion, age, sex, national origin, disability status, genetics, protected veteran status, sexual orientation, gender identity or expression, or any other characteristic protected by federal, state or local laws.
This job offer was originally published on Jobicy