CloudDevs: Java Developer (Backend)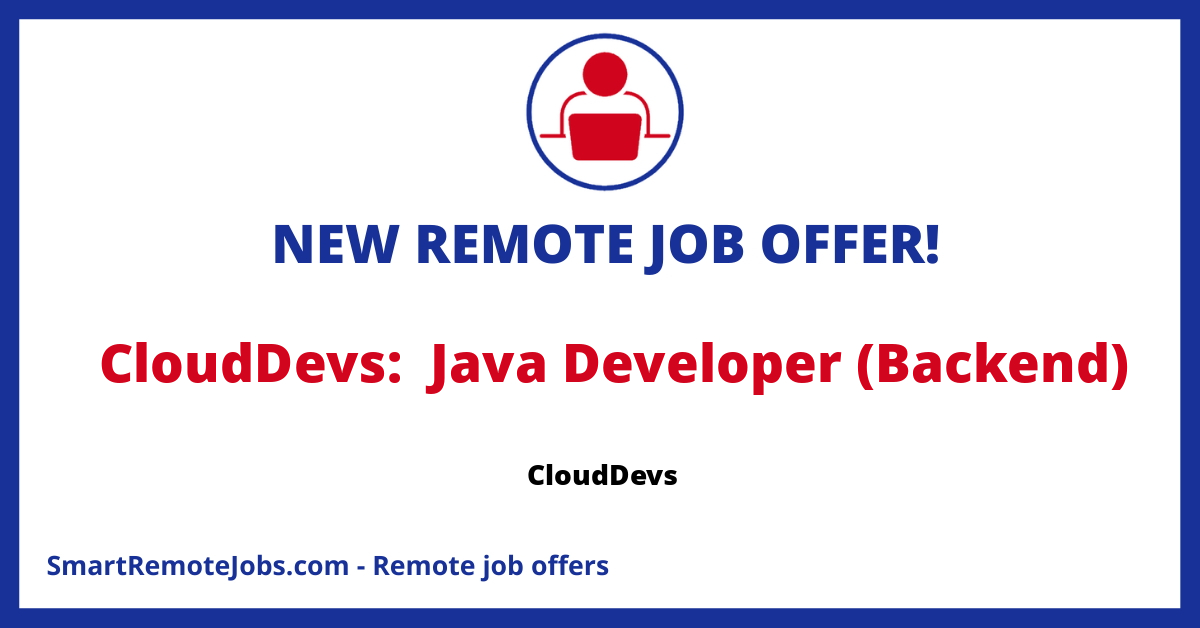 About CloudDevs
CloudDevs, based in San Francisco, aims to assist world-class, venture-backed start-ups by providing skilled JAVA developers. The selected individuals will serve as significant members of these start-ups, bolstering their early-stage growth. CloudDevs connects job-seekers and employers, offering multiple pre-vetted opportunities through a single platform.
Minimum and Preferred Qualifications
The minimum qualifications listed include: A Bachelor's degree in Computer Science or equivalent experience, a minimum of 7 years of professional experience as a Software Engineer, proficiency in English, a strong problem-solving approach and the comfort to have open communication in distributed teams.
The preferred qualifications highlight the ability to ship software and successfully release apps supported with tangible proof, 7+ years in utilizing major JAVA frameworks like Spring in back-end operations, automation testing skills and experience with Continuous Integration. Additionally, prior work experience in a distributed team within a remote environment and high attention to detail are important.
Benefits
CloudDevs ensures notable benefits for its employees. Majority of customers offer a remote work environment, a competitive salary package with bonuses and stock options.
Salary and compensation
The salary range for LATAM and European developers ranges between $60,000 and $80,000 per year. For other regions, rates may differ. Interested candidates can apply through the online portal.
This job offer was originally published on We Work Remotely