Magic Inc.: Software Engineer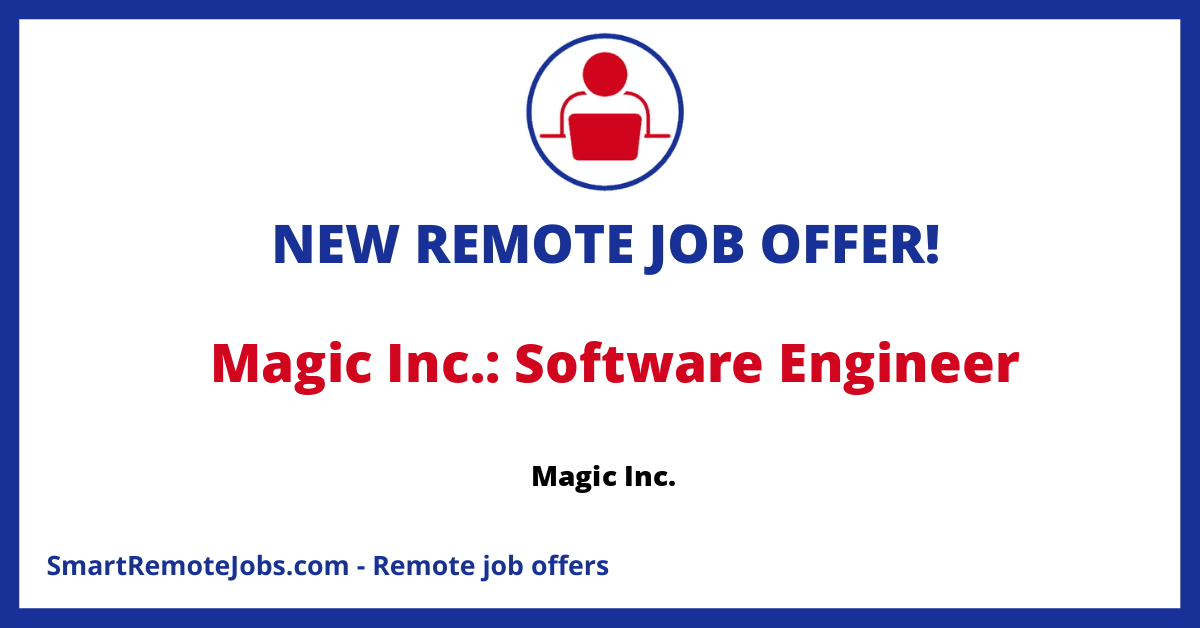 About Magic Inc.
Magic Inc. is a virtual assistant services provider that emerged from Y Combinator in 2015 with rugged backing from venture firms, raising over $17MM thus far. The company, which is 100% remote and operates across Asia and US time zones, utilizes technologies such as JavaScript, React, Next.js, AWS Lambda, and PostgreSQL. The current Engineering Team is composed of 5 engineers, a project manager, a product team, and a designer, with plans to expand within six months.
Job Description
Magic Inc. is recruiting for a Software Engineering role, with emphasis on AI technologies. The role requires in-depth research on machine learning technologies, influencing business growth and workflow efficiency. The engineer will also conduct code reviews, collaborate with other teams, apply best AI practices, and develop AI solutions. The role also allows opportunities for mentorship, blogging, in-house talks, conferences, open source contribution, and exploration of new technologies.
Requirements
The ideal candidate should possess a bachelor's or master's degree in Computer Science, Electrical Engineering, or a related field. They also require 3+ years experience with AI products and deployment, strong programming skills (particularly with JavaScript - React, Next, Node), and excellent communication skills. Knowledge of machine learning algorithms and AI libraries such as TensorFlow, PyTorch, or scikit-learn would also be beneficial.
Impact and Growth
The successful candidate is expected to lead a technical project or become a specialist in a specific technology or product domain within six months. Within a year, they are expected to construct larger systems and assist in onboarding new team members.
Hiring Process
Magic Inc.'s hiring process consists of four stages including an initial conversation with the in-house tech recruiter, a 'culture fit' interview with the Technical Project Manager, a simulated code review, and a final meeting with the Head of Engineering.
This job offer was originally published on We Work Remotely