CloudDevs: Laravel PHP backend developer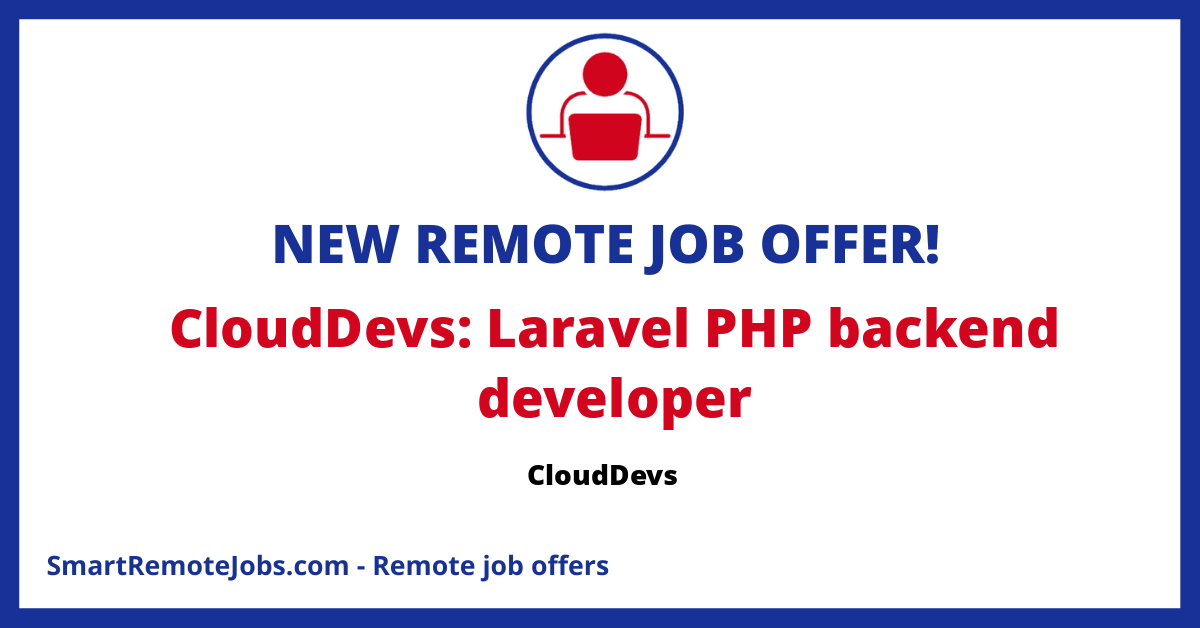 Overview of CloudDevs
CloudDevs, based in San Francisco is urgently seeking highly skilled full stack software developers. The company aims to provide a platform for venture-capital backed startups to employ top-tier talent instrumental for their early-stage development and growth. Applicants will find more details and can apply through the company website.
Qualification Details
The minimum qualifications include a Bachelor's degree in Computer Science or equivalent practical experience, at least 7 years of relevant work experience, strong English communication skills, strong problem-solving abilities, and the comfortability to collaborate and communicate openly in a distributed team setup.
The preferred qualifications include expertise in Symphony/Laravel/Zend frameworks, PHP5 and PHP7, a proven track record of shipping software and names of successfully released apps (to be included in the resume), notable technical design and development skills, experience in Continuous Integration and proven work experience in a distributed team in a remote environment. There should be strong attention to detail in every aspect including every line of code, every unit test, and every commit message. Comfort with rapid development cycles and tight schedules is also necessary.
Benefits and Application
CloudDevs offers several benefits to its employees, including competitive compensation, bonuses, stock options, paid time off and most importantly, the opportunity to work remotely. Applicants only need to apply once and they will be matched with multiple pre-vetted employers. The link to apply for the Laravel/PHP Backend Developer position is provided on the website. The salary and other compensations will be based upon the employer's budget and the qualifications of the applicant.
This job offer was originally published on We Work Remotely