Talent Sourcer - German speaking (f/m/x)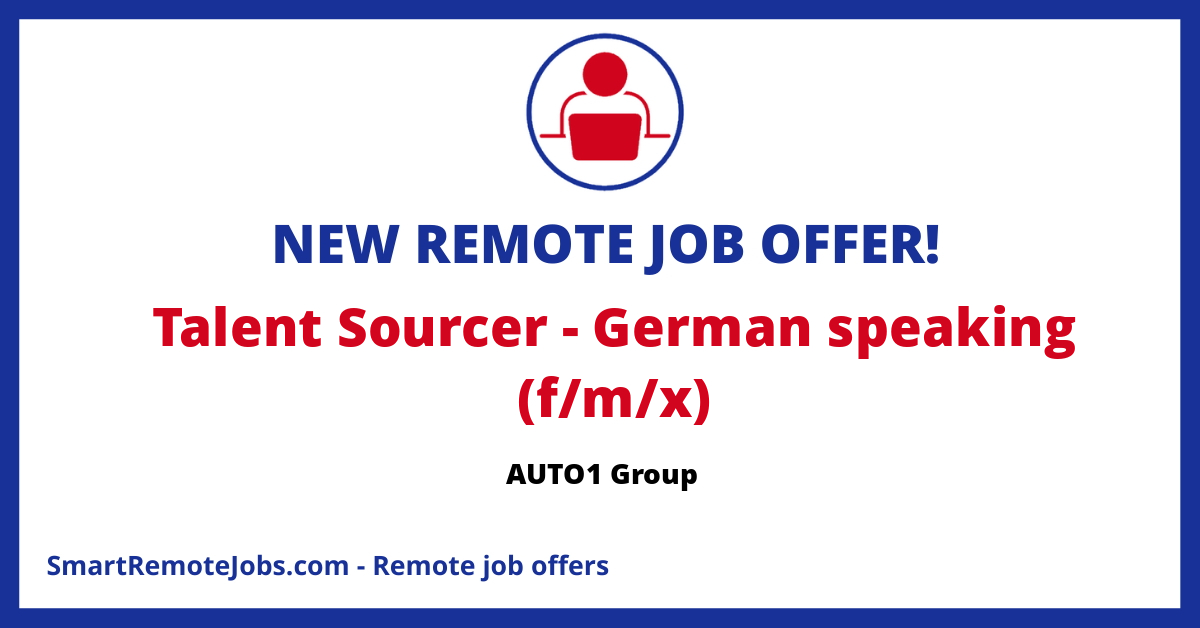 Company Information
AUTO1 Group is Europe's leading digital automotive platform, well-known for its brands Autohero, wirkaufendeinauto.de, and AUTO1.com. It revolutionizes the used car market and is currently looking for a Talent Sourcer to join its Country Operations Team. This team is responsible for talent management, development, and shaping the organizational culture to drive effectiveness and company growth.
Job Offer & Responsibilities
The Talent Sourcer role offers 100% remote work and flexible hours. It allows you to work with international teams, have a significant impact on your topic, and personal growth supported by frequent feedback talks. This role involves creating and executing various talent attraction and sourcing strategies to support the recruiting teams. Key responsibilities include leveraging databases and platforms to engage with passive talent and convert them into candidates. The role also entails working closely with the recruiting teams and hiring managers to understand business needs and, using creativity to strengthen the employer brand on LinkedIn.
Required Skills
The position requires previous experience in active candidate search, ideally within a recruitment agency, RPO environment, or an internal recruitment team. Practical knowledge of active sourcing tools and techniques is also important. It needs a solution and results-oriented approach, with the ability to manage multiple fast-paced recruitment projects while paying the highest attention to detail. Language proficiency in English and German is a must.
Opportunities for Development
AUTO1 Group encourages applicants who do not meet 100% of the requirements to apply as growth opportunities are available. It values diversity and believes in welcoming every applicant regardless of gender, ethnic origin, religion, age, sexual identity, disability, or any other non-merit factor.
This job offer was originally published on Remotive