Senior Brand Marketing Strategist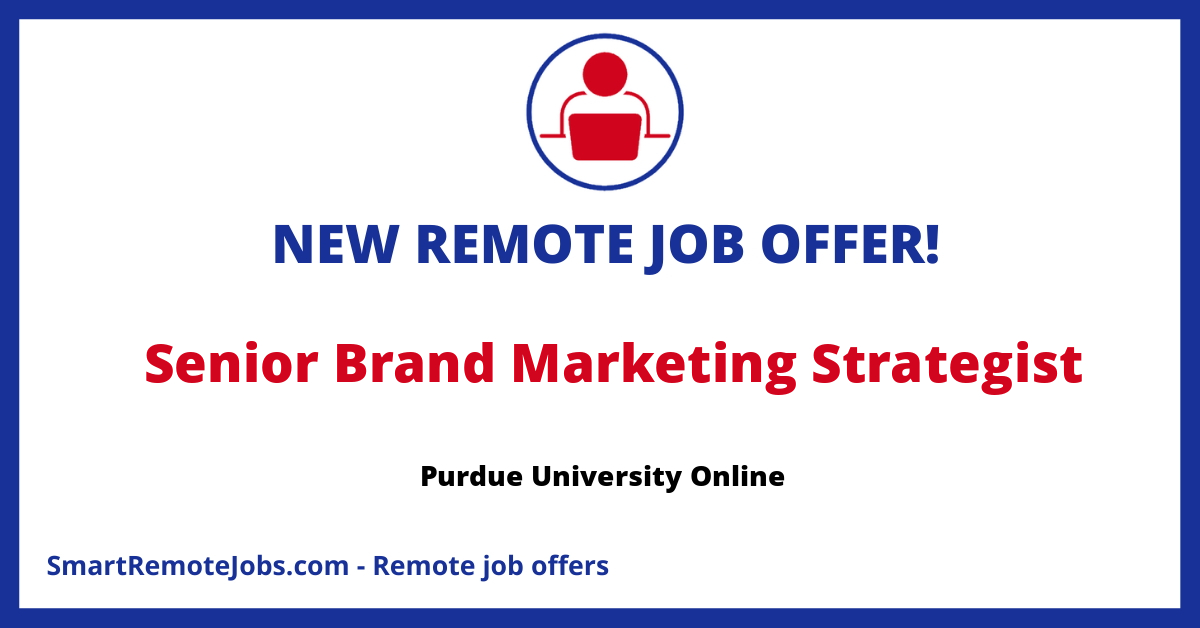 Sr. Brand Marketing Strategist Job at Purdue University Online
Purdue University is seeking a Senior Brand Marketing Strategist, who will be responsible for developing and executing marketing tactics aligned with the University's brand to boost awareness and generate leads for online programs.
The recruited person will be part of the social media and public relations team, developing brand awareness campaigns, reviewing branded materials, communicating with students, alumni, and monitoring campaign performance. The role also entails leading branding strategies and managing individual marketing campaigns for certain programs.
About Purdue University Online
In line with Purdue University's historic land-grant mission, online programs are structured to deliver quality education to students, irrespective of their location. Over 200 online degrees are offered and taught by renowned Purdue University faculty, with the same rigorousness as on-campus programs. The Senior Brand Strategist joins the award-winning Marketing, Communication, and CRM team, centered on continuous growth and innovation.
Job Requirements
The primary requirements include a Bachelor's degree in Marketing, Communications, or a related field and four years of experience in brand management or strategic planning. Additionally, prior experience in marketing or communication within a university setting is preferred. Skills required include being knowledgeable about online education, good planning and communication skills, ability to handle multiple projects, and strong interpersonal skills.
Additional Information
The job position does not sponsor employment authorization, and a background check will be required for employment. Purdue University encourages individuals from all backgrounds to apply, expressing their commitment to achieving a diverse workforce. Purdue offers a comprehensive benefits package, including medical, dental, and vision insurance, and a generous paid time-off package. The role is also marked as exempt, hence not eligible for overtime and has a defined retirement eligibility period.
This job offer was originally published on Jobicy